One of the topics requested in the reader survey is tips for purchasing ethical fashion. I'm still learning, so I reached out to my friend KC Sledd, a DC fashionista with a conscience to write a post on the subject. I look forward to your comments on this post; also share if you have any specific questions or topics regarding ethical fashion you would like addressed in a future post.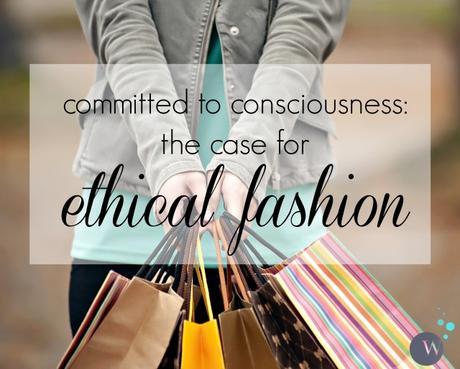 It's not easy to be an informed consumer. In fact, it can be downright disheartening, particularly when it comes to something you love.
For example: Fashion. I lovingly sketched clothing designs in the margins in my notebooks as a child, I cried when I first touched Chanel, and my mother bought be a Marc Jacobs handbag for my 18th birthday because she knew it would complete me (it did).
I typically subscribed to the cost-per-wear principle, and frequently eschewed Forever 21 for after-Christmas sales at Saks; however, I still indulged in inexpensive impulse buys pulling at my wallet from J. Crew, H&M, Ann Taylor, and more. How could I turn down the siren call of $5 t-shirts or handfuls of wear-once sundresses for that weekend trip? Behind the giddy high of scoring a bargain, a tiny voice scratched at me, wondering how these clothes could be so cheap.
In April 2013, I found out.
Bangladesh has approximately 5,000 garment factories that employ more than 4.5 million people-80 percent of them are women. Many of these women come from rural villages and have little education, and earn around $37 a month.
On April 24, 2013, an eight-story garment factory called Rana Plaza collapsed on the outskirts of Dhaka, killing at least 400 people and injuring many more. It is the worst disaster in the history of the garment industry. Workers at this factory produced clothes for brands such as Primark, a British retailer, and Joe Fresh from Canada. Authorities warned that the building was unsafe, and factory owners responded by threatening to fire people who did not carry on working as usual. Almost 3,000 people, most of them female garment workers, are believed to have been in the complex when it suddenly came down.
I am a feminist and a shopper, social change in stilettos. My personal convictions, I realized, were at odds with the clothes on my back. As an advocate for women, I couldn't support an industry that threatened them. And I certainly couldn't feel good knowing that what I was wearing, stylish as it may be, came out of hurting someone else.
From then on, I committed to doing my best to support brands I could feel confident and positive about wearing. It's not always easy, and I haven't always succeeded, but that's why I believe in conscious consumerism. If we can add a layer of knowledge, of understanding, of empathy, to our shopping we can be more confident feeling good and looking good in our clothes. And that truly is something to love.
Where can you turn when you're looking to invest in your own ethically styled look? Here are a few of my favorite spots:
Zady: The leader in conscious consumerism, Zady exclusively retails "slow fashion" for men, women, and the home. Zady also recently launched its own in-house label of American-made, ethically sourced closet essentials.
Everlane: Best source for classic trousers and tops perfect for work AND made transparently in factories around the world. I live in their Ryan tees and button down shirts, and both my husband and mother have gotten Everlane cashmere sweaters for Christmas.
The Reformation: L.A.-based retailer known for super sexy dresses. They use deadstock, or vintage, fabric for beautiful gowns or grab-and-go weekend minis.
H&M: Including H&M might be controversial, but I believe in their commitment to the environment and ethical production as a company. The Conscious Collection reuses fabric and renewable materials. Bonus tip: Recycle any fabric (read: old clothes, socks, and dirty dishtowels) at your local H&M and they'll give you a discount for your next purchase.
Verdalina: A Richmond, Virginia boutique with an expertly curated collection of eco-fashion goods.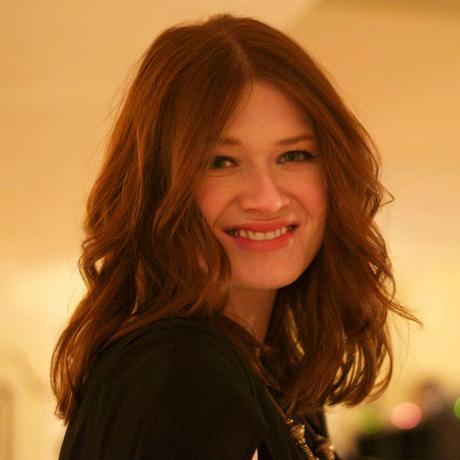 KC Sledd is a mostly healthy blend of Peggy Olson, Olivia Pope, and Pepper Ann. She thinks about communications for a living and believes that every pair of black ankle boots is a special snowflake. She and her husband live in Washington, DC with their two cats. You can follow her on Twitter at @kcesledd.