I'm so thrilled to present a client and a recently completed project of mine! Amelia is the art consultant and blogger behind her new exciting venture, Colour Bloc. I loved working with Amelia — it was such a fun project! Amelia is bright, talented, and I'm so impressed by her clarity of vision and style. Let's give this newbie a big round of support!
Hi Everyone! It's Amelia from the recently launched Colour Bloc and I'm completely tickled to be posting for Erika today. I have a lot of love + respect (the list goes on…) for Small Shop Studio and appreciate the countless hours Erika spent bringing my lovely company website/blog combo to life! Her style and sophistication is one to admire and I'm thrilled to be sharing a bit of my own personal style with you today.
To say I am a fan of the fashion trend color bloc-ing is an (obvious) understatement. Such an admirer that I've taken it one step further and have brought colour-blocing into the design techniques of my humble abode. For example, in the living room I have turned the appearance of the ordinary bookcase into a colored coded home for our books. Whether you add a splash of chartreuse with a set of chairs or showcase a new tangerine painting, color is a great way to enhance the bones of a room. Here are ways you too can add a pop of colour to your space!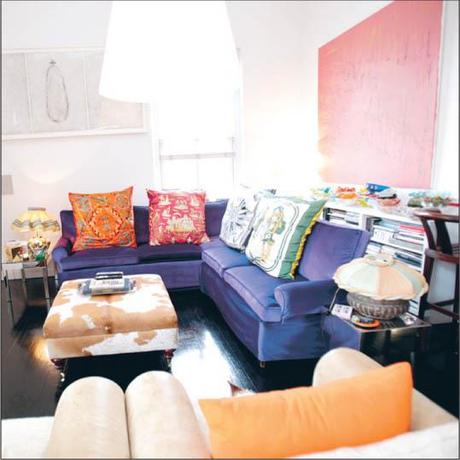 I love how this bright purple couch + muted pink painting add some life to this living area. Also, who doesn't adore an Hermes scarf pillow! Fabulous.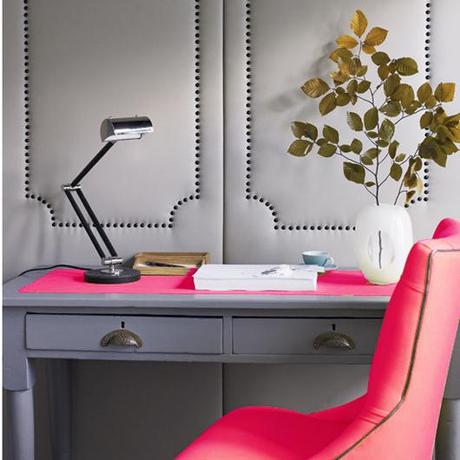 This bold color combo is very daring, but I like it (says the previous owner of a bright pink chair…)!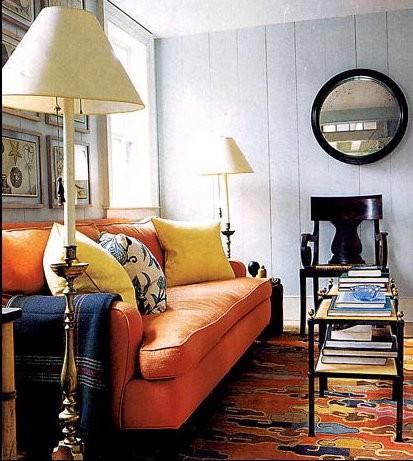 It may feel less scary to add color through accessories. It's nice to see the blue, yellow, orange repeated in the rug. Oh, do I love excellent interior design. Swoon!
Summer time is the perfect opportunity to add some colourful pieces to your home. If throwing in an purple sofa seems intimidating (as it does to most people!), I suggest adding a punch of color through a bouquet of bright blue hydrangeas or by tossing in a few yellow pillows. It's okay to take baby steps!
For more colourful snaps through artwork + design + travel, come visit me at my bloc! I would love to help you add some color to your space. Thanks again Erika for having me!

Image 1 , Image 2 , Image 3