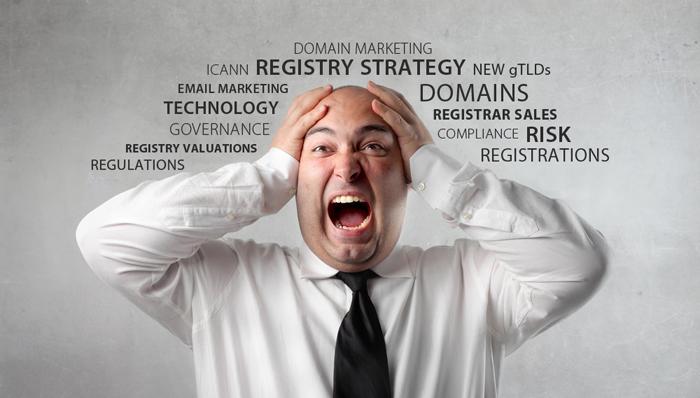 This is a Guest Post by Dan Warner.  Dan in a domain industry veteran who has presented and spoken at many industry conferences. Dan is was part of the Exclusive team at Dark Blue Sea Ltd (Fabulous.com) for 8 years, which became the 14th largest in the world, had a domain sales platform (DDN) with penetration into 80% of the worlds registrars by volume; an affiliate marketing network ranked as 5th in the world; a dynamic web development engine which published over 1.2 million websites; and acquired more than 600,000 domain names as investments for the company.  Dan also previously served as CEO of DomainAdvertising.com and is currently the founder of RegistryStrategy.com, an independent company that provides professional consulting on registry and registrar businesses.
The following is Mr. Warner Post:
New gTLD Registries cannot own their domains! – or can they?
Traditionally registries have been forbidden from owning domains other than for those "reasonable and necessary for the management and operations of the TLD." New applicants seem to believe that the separation between Registry – Registrar – Registrant doesn't exist anymore. If those restrictions still exist a number of applicant business plans will be cut to ribbons.
This issue is addressed in Specification 9, section 1, REGISTRY CODE OF CONDUCT of the New GTLD Agreement Specifications page 54.
1.In connection with the operation of the registry for the TLD, Registry Operator will not, and will not allow any parent, subsidiary, Affiliate, subcontractor or other related entity, to the extent such party is engaged in the provision of Registry Services with respect to the TLD (each, a "Registry Related Party"), to:
a.Directly or indirectly show any preference or provide special consideration to any registrar with respect to operational access to registry systems and related registry services, unless comparable opportunities to qualify for such preferences or considerations are made available to all registrars on substantially similar terms and subject to substantially similar conditions;
b.Register domain names in its own rights, except for names registered through an ICANN accredited registrar that are "reasonably necessary for the management, operations and purpose of the TLD", provide, that Registry Operator may reserve names from registration pursuant to Section 2.6 of the Registry Agreement; [ICANN banned domains]
In regard to (a.):  No Registrar Preference
It is worth noting that the design of any registry system needs to be highly open, transparent, and equitable – so that it doesn't favour one specific registrar in the way it is implemented.  Registries are required to make the ability to register generic domains available to diverse registrars and registrants.…