A fellow La Dolce Vita contributor, Brendan's style is so much like my own — brass, fur, velvet, animal hides, a little Kelly Wearstler and you're there! BAD (Blog About Design) is all about fantastic design finds, from vintage treasures to travel destinations to wardrobe essentials that scream glamour. I'm so thrilled to introduce you to Brendan…you'll be hooked!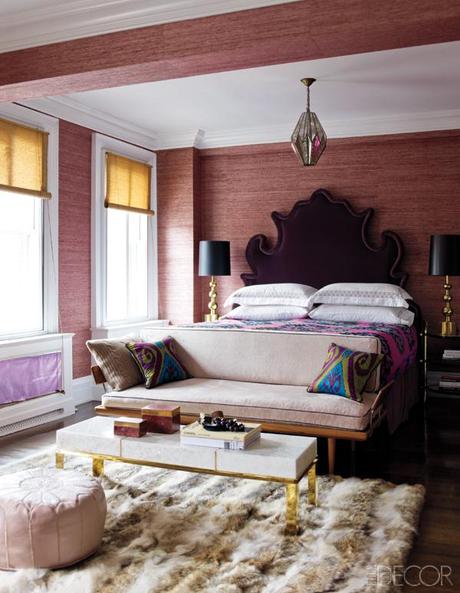 lookbook.elledecor.com
/
Hello Shop Talk readers! Brendan here of (BAD) Blog About Design. I am so excited to be posting for Erika today. I'm a huge fan of her blog and I'm always checking it out for inspiration! This space featured in Elle Decor is full of brilliant retro pieces, color, and patterns. Spaces with a vintage flair hold a great place in my heart and this space does not fall short! The velvet headboard sets the tone with it's deep color and unique shape. Instead of using boring bedding, designer Jackie Astier choose to use a bright color with a great paisley type print, very late 60s! The stone coffee table is the perfect contrast to the plush area rug. The legs bring a fabulous shine into the space! What do you think of the space? When I saw this space I thought to myself…What are some great dresses that have a cool retro inspired print that you can wear?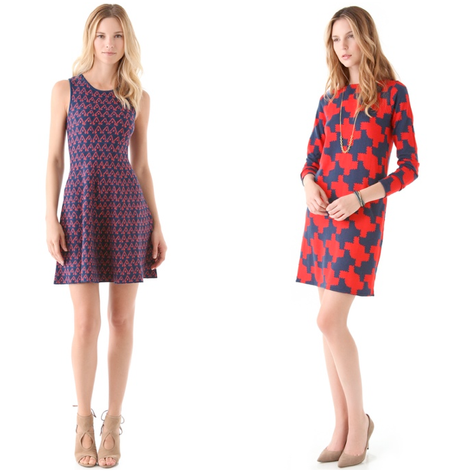 The Issa Sleeveless dress to the left has a great abstract intarsia pattern. The flared skirt is very retro, but still modern. It's a great casual chic dress for the fall. The Diane von Furstenberg dress to the right features an oversized houndstooth pattern. It's a clean cut retro knit dress to keep you warm and stylish for the fall. Both these dress are modern, yet boast an awesome retro cut and print. A great dress needs some fabulous accessories…These accessories are perfect as they can be mixed and matched with either dress. The Frieda & Nellie necklace is definitely a must-have! It's very classic with the crystals but still retro with its woven design and cool colors. Which piece is your favorite? Thanks Erika for having me!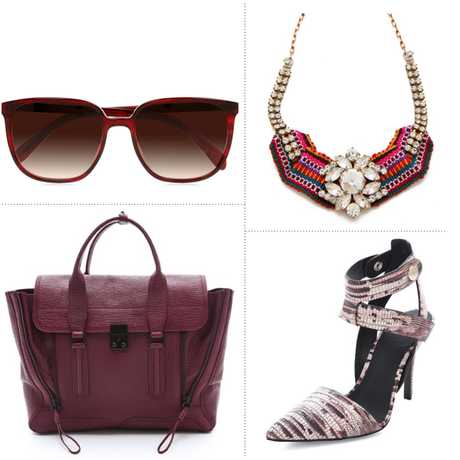 (1) Issa Sleeveless Sweater Dress, (2) Diane von Furstenberg Kivel Sweater Dress,(3) Oliver Peoples Acetate Sunglasses,(4) Frieda & Nellie Retro Disco Cowgirl Necklace,(5) 3.1 Phillip Lim Pashli Satchel,(6) Alexander Wang Sonja Ankle Strap Pumps