On my "Winter Checklist"
Excited to be filling in for Drew at Coral Café today, but even more excited for her as she just announced she will be on MadeByGirl's contributing team (along with a few of my other new faves). You go gals!

I'm sharing my "Winter Checklist" for fashion and beauty items I like to splurge on (just a few new ones every year). You know what, we work hard, and therefore we need to take care of ourselves. So I say, don't feel bad about treating yourself every so often! A sneak peek: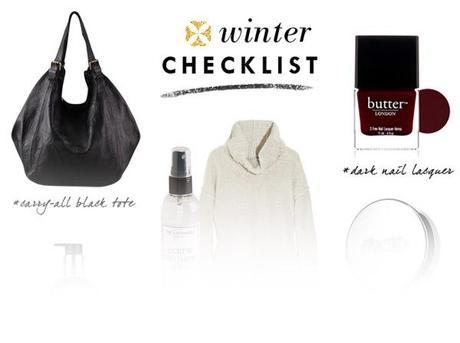 To see the rest, you'll have to visit Coral Café! And I should warn you, this is the first of many guest posts to come in the next month…I've been a busy bee. But you'll get lots of new introductions (I hope!).
Have a wonderful weekend, see you Monday!