A couple of weeks ago on our regular Monday In & Around London photoblog slot, we featured this shot…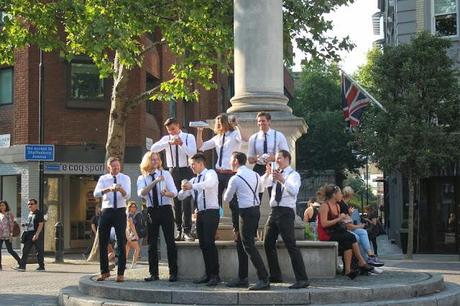 … of some "mixologists" strutting – or shaking – their stuff at Seven Dials. This photo op was to publicise London Cocktail Week 2013…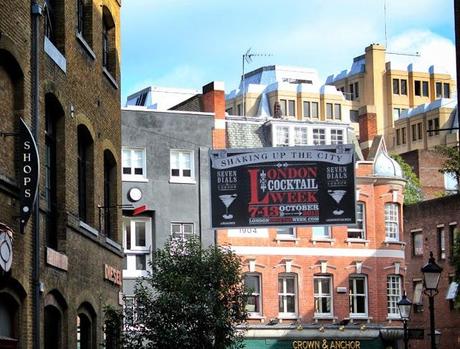 To mark the celebrations, we've invited the resident cocktail expert The Barfly from mens' style blog The Hornet to share a recipe with us. Here he is…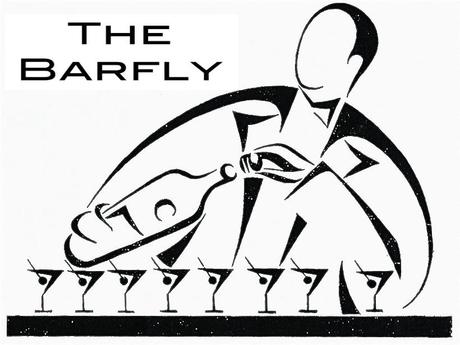 One does tire of plain old champagne, doesn't one. 
Our favorite way to jazz up our fizz is with a French 75. 
Invented by Harry MacElhone of the fabled Parisian watering hole Harry's Bar in 1915, and first recorded here in London in The Savoy Cocktail Book, it is rumoured to have been named for the French artillery's big gun the Howitzer 75mm – the effect of too many being akin to that of having been heavily shelled.
Which brings us, as it so often does, to the Savoy's Harry Craddock and his reply to the question "What's the best way to drink a cocktail."
"Quickly," was his answer, "while it's still laughing at you."
You have been warned.
You Will Need:
• 2 oz. Gin
• 2 tsp sugar
• 1 oz lemon juice
• Champagne
Glass: Collins or highball
Method: Shake everything but the champagne with ice and strain into the iced glass. Top up with bubbly. Garnish with a twist of lemon.
•••
Thanks to The Barfly. You can keep up with him, and all matters mens' style-related at The Hornet.
A London Walk costs £9 – £7 concession. To join a London Walk, simply meet your guide at the designated tube station at the appointed time. Details of all London Walks can be found at
www.walks.com
.