Today I am very happy to introduce Cameron Von St. James as my very first guest blogger!  Cameron and his family have been through quite the journey.  Please read and share his compelling story.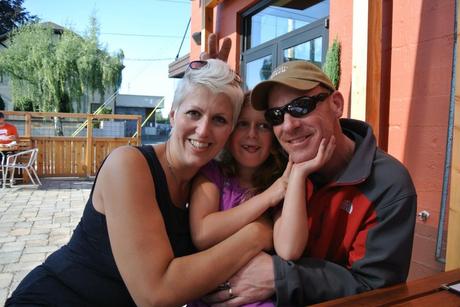 The day you face a cancer diagnosis is one that you never forget. On November 21, 2005, our family got devastating news. My wife Heather had malignant pleural mesothelioma. It was my first day on a job that I was never prepared for; I became a caregiver. The news came only three months after we celebrated our daughter Lily's birth. We were supposed to be preparing for her first Christmas. Instead, cancer shattered our plans and our lives. 
After explaining the disease, the doctor outlined our treatment options. One option was the local university hospital; another was a regional hospital that was highly rated but didn't have a mesothelioma program. The third choice was Dr. David Sugarbaker, a mesothelioma specialist in Boston. I could tell by her face that Heather felt overwhelmed, and her eyes pleaded for help. Without hesitation, I made the first of many decisions we would have to face. We were heading for Boston.  This was the best treatment available, and I just had to pray that it would help my wife. Heather was unable to work after the diagnosis. Between caring for Heather and Lily and making travel plans for treatments, I could only work part-time. There were so many things to do and I quickly became overwhelmed.  However, I was careful not to let Heather see me when I felt weak. I was determined to be strong for her, but I often battled thoughts of losing my wife to cancer and becoming a widower with a young child and no money.  The stress and pressure were exhausting.I'll never be able to show enough appreciation for the family, friends and total strangers who helped us by offering their emotional support and even financial help. I would advise everyone who faces cancer to accept whatever help is offered. I learned that there is no room for stubborn pride in a cancer fight, and each offer of help was a weight lifted from my shoulders. Being a caregiver isn't easy. It's stressful, confusing and exhausting, and you can't just walk away. You'll have bad days, but don't let negative emotions take over. After Heather's surgery, radiation and chemotherapy, she beat the odds and survived this horrifying disease. Seven years after her mesothelioma diagnosis, she is still cancer-free. The battle against cancer taught me a few good lessons. I learned that time is precious. I also learned to manage time and cope with stress.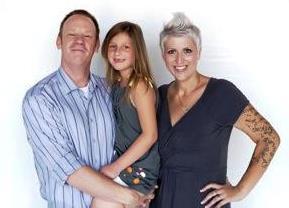 While working and caring for my wife and daughter, I went back to school to study information technology and graduated with honors, even being selected to be the student speaker at graduation. During my graduation speech, I mentioned that at the time of Heather's diagnosis, I would never have believed that I would one day be giving such a speech. If we have faith in ourselves and never give up hope, we can accomplish things that we could never imagine. Now, I hope that by sharing our story with others, we can help inspire them in their own battles today.
Cameron Von St. James
Mesothelioma Cancer Alliance
http://www.mesothelioma.com/blog/authors/cameron/