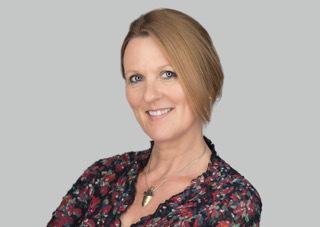 This wasn't supposed to be the final blog post before the summer break but it is (see Postscript for my excuse), and I can't think of a better way to round up the season's coverage of new fiction than to welcome Annemarie Neary back to the Sofa. Annemarie first joined me last year with a wild and atmospheric Writers on Location post on Roaringwater Bay, West Cork, setting of her novel Siren. Today she offers us something very different, taking her new release The Orphans as the inspiration for a broad look at literary orphans across the centuries (my review follows):
Orphan – the word conjures up a solitary child dressed in blue-black and lurking wanly in a corner. My orphan protagonists are no longer children, and the action takes place not in a Victorian workhouse but in the environs of a south London common in the present day. And yet, Sparrow (Ro) and Jess share certain attributes with their many fictional forebears.
Victorian fiction, and Dickens in particular, is crammed with orphans. Think Oliver Twist and David Copperfield, Esther Summerson and Pip, to name just a few. Dickens worshipped with his family at the chapel attached to Thomas Coram's Foundling Hospital in London, and the museum that now celebrates Coram's work also commemorates many literary orphans, which seem to me to fall into two, admittedly loose, categories.
First, the Jane Eyre/Lucy Snowe model – the governess type – the dutiful, earnest orphan who does her best to make her way in the world, overcoming her disadvantages and those who would prey on her. Then, the orphan whose status enables her to soar beyond society's confines, whether jetpack or solar-powered, swinging from the lianas or fueled by the force of her own personality. Batman was that sort of orphan, as were Superman, Tarzan and Pippi Longstocking.
According to the first category, orphanhood is a refining fire that winnows the protagonist and makes her worthy of marriage, riches, a role in society. According to the second, it frees the individual from familial convention and allows her to escape.
The orphans in children's fiction are usually singletons, their orphanhood redoubled by their lack of siblings. Like that archetypal almost-orphan, Huckleberry Finn, they tend to be finer, braver than most – or at least better equipped for mischief and adventure – see Dorothy Gale, Mowgli, Anne of Green Gables. Some orphans have all the luck – take Pippi Longstocking (no drab orphanage for her) who shares Villa Villakulla with her monkey, Mr. Neilson, and a horse named Alfonso.
While the Oliver Twist/Jane Eyre experience of institutions is more prevalent, some orphans do find another kind of family in such places, as Harry Potter does at Hogwarts, or Homer Wells in St Cloud's Orphanage where the paternal Dr Larch — no Mr Bumble, he — wishes all his charges a grandiose 'Goodnight, you Princes of Maine, you Kings of New England!'.
Occasionally — against this run of singletons — we encounter a closely-bonded family of bereaved siblings, united in adversity. In the 13 books that make up Lemony Snicket's metafictional saga, A Series of Unfortunate Events, the gloriously-named Violet, Klaus and Sunny Baudelaire make for a formidable team as they battle the attempts of Count Olaf and his lackeys to rob them of their inheritance.
In my novel, The Orphans, Ro and Jess are not alone, but they are not in any real sense a family. They have lived separately almost from the moment their parents disappeared, and have responded to their orphanhood in entirely different ways.
Jess, the older of the two, is more governess than superhero. She has grown up cautious, risk-averse, and her life choices reflect this. She has become a 'belt-and-braces' lawyer, nailing down certainty between the pages of a contract. Her house backs onto the ungovernable acres of a south London common, but her own garden is gravelled, pruned back hard behind its high walls and locked gate. Determined not to become her mother, she opts for a conventional marriage to an unsuitable man in the belief that it will somehow protect her from the vagaries of fate.
Her brother Ro, on the other hand, has taken himself outside the kind of society to which Jess cleaves. He has grown obsessive, unpredictable, his life devoted to following up random sightings of his mother. A kind of anti-Superman, he is shiftless, his relationships transitory. He is a nuisance to the woman in bars to whom he tells and re-tells his story in the hope that he might one day remember the crucial detail that will unlock the mystery of his parents' vanishing.
What interested me most about my fictional orphans was not so much the opportunities their orphanhood presented – for them (and for me) – as the impact it continued to have on them. In the case of Ro and Jess, their loss has never been definitively confirmed and that is the source of much of their trauma. The not-knowing, the obligation always to search – or to decide that denial is the best policy – is what drew me to the theme. Many fictional orphans are set free by their status, but both my characters have been imprisoned by it.
When new evidence suggests that their mother might indeed still be alive, Jess's first move is to batten down the hatches. She is fearful that Ro will feel vindicated by the news, and she is right. It's only a matter of time before he does indeed turn up on her doorstep, buoyed by new hope and looking for answers. While Jess reacts as the governess-orphan she has become, Ro takes a stab at being Superman.
Thanks to Annemarie for a very interesting and comprehensive analysis of fictional orphans and the role they play in books and our imagination – it's also a great taster for her own!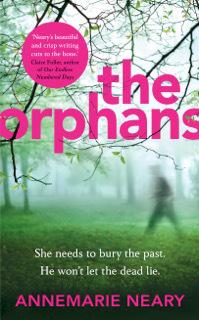 IN BRIEF: My View of The Orphans
With The Orphans, Annemarie Neary has written a second flawlessly executed novel. I could just stop there, but it's only right to explain how.  Like Siren, this is undoubtedly a thriller in terms of pace, but the tension arises as much from the depth and subtlety of the characterisation as the central mystery, intriguing as that is. It doesn't feel amped up or manipulative – awareness of being toyed with always prevents me from engaging in a story because it reminds me that it is 'only a story', but that certainly didn't happen here. This is an insightful exploration of motivation and the very different ways Jess and Ro have learned to cope – or not – with the grief and lack of closure following their parents' disappearance. There are so many novels about missing children that this different perspective is refreshing, and so is the Clapham Common setting, which will nonetheless be deliciously/horribly recognisable to many who don't know the area (of which more in a minute). But for all this, it's the quality of Annemarie Neary's writing which makes her work shine. Her prose style is direct and articulate, graceful with a sharp edge. There is no excess or showiness; it allows daylight into the darkness, and humor too, at its best in the artful skewering of the 'lifestyle' and preoccupations of the upwardly mobile professional class. This novel grabbed me so hard I could barely breathe for the last few chapters, and my critical radar enjoyed a couple of days off.
*POSTSCRIPT/UPDATE*
Normally before the summer break I'd post my personal summer holiday TBR list and come back afterwards with the verdict, but as I've been too busy to decide what I want to read in the wilds of Asturias and Galicia, I'm skipping the first step and you'll hear about it in September. Between now and Spain I need to get in a few solid weeks' work on my new manuscript – yes, I have finally got back to writing and it's such a relief!
For practical reasons, I will be posting details of a Twitter competition on the blog in the second week of August, when anyone posting a photo of my novel Paris Mon Amour taken anywhere will be in with a chance of winning a pretty unusual prize I've dreamed up…
And speaking of my book, a huge and heartfelt thank you to the many people who have been buying, reading, reviewing and spreading word of it. Thanks for making my scary gamble worthwhile and for being such thoughtful and appreciative readers.
If you're still deciding on your own books to pack or download, try my Summer Reads 2017 selection and The Prime Writers Showcase.
Have a lovely summer and see you back on the Literary Sofa early September – there's a great autumn line-up planned!
Advertisements