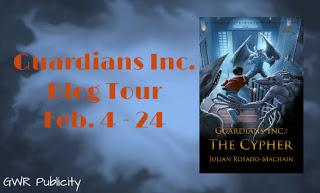 Today some of the characters from Guardians Inc.: The Cypher by Julian Rosado-Machain are chatting it up on the blog as part of an online tour run by GWR Publicity. Be sure to check out the other tour stops throughout the month. Keep reading to find out how you could win a $75 Amazon Gift Card.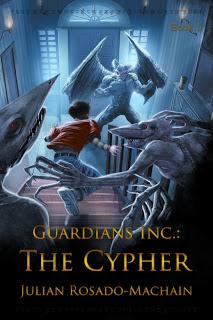 About the Book:
A chance reading of a newspaper ad will send 16 year old Thomas Byrne into the world within our world.
Following the ad he will find Guardians Incorporated. A seven thousand year old organization charged with protecting the balance between Magic and technology.
Through their guidance technology has kept Magic at bay since the Renaissance, but the balance is shifting and soon all those creatures we've driven into myth and legend will come back with a vengeance.
To protect the present, Guardians Incorporated needs to know the future and to unlock the future they need a cypher.
Purchase from Amazon: eBook (free at time of posting) or Paperback Purchase from Barnes & Noble (eBook also free at time of posting) Purchase the second book in the series Guardians Inc.: Thundersword from Amazon: eBook or Paperback 
Guardians Inc.: The Cypher Interview
About the Author: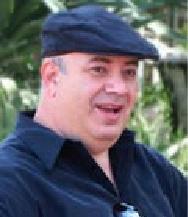 Julian Rosado-Machain has enjoyed pizza in three continents, BA in Graphic Design, worked building armored vehicles, handcrafted alebrijes, owned a restaurant and swears that he has seen at least one ghost.
A Mexico City native he now lives in San Diego, California and enjoys the sun with his wife, three children and cat.
Guardians Inc. The Cypher is the first book in a series that describes the creatures and powers that live in the world within our world.
Connect with Julian: Website * Facebook * Guardians Inc. Blog
a Rafflecopter giveaway
Note: All opinions presented in book and product reviews are my own. Opinions presented in posts authored by others reflect the view of the author only and not necessarily my view or opinion. If a product was given to me for review, the source of that product is noted in the post. Amazon and Book Depository links are affiliate links and I do earn a small amount for each purchase. Other affiliate links will be noted in the post.