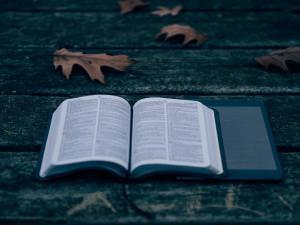 Whenever I would offer honey to Orisha Oshun I would always taste the sweet and healing substance first as a precautionary measure due to the old tale that Oshun had once been the victim of an attempted poisoning.
My sweet Orisha of course knows that I personally would never give unto her anything that is below quality or substandard as I am considered extremely trustworthy among my spiritual connections within all forms. However, I can definitely understand as well as relate to Oshun's leeriness in general and out of respect for this deity.
I do not regularly eat or drink from just anyone I have always been that way and not because of a past experience that I am about to share but because everyone is not always so clean and particular in their habits the way that I am.
It is not just with food either I have never let people kiss on me (and I was quite ahead of my time with that one the way so many people are now having oral sex with one another in this day and age it has become the norm and the expected with many-people who indulge can keep those lips away from me!), I never shared anyone's comb, and so on.
I was eight-teen going on nine-teen in the year of 1994 and my aunt Tina had come to our house to visit her mother (she no longer was able to live there in the home since the beginning of the nineties due to a court order we had gotten to throw her out) and I was upstairs in my bedroom as I had a pot of black eyed peas cooking in the kitchen on the stove.
By the time my food was done Tina was gone, she had left not too long before I went to get my food.
After taking in three spoonfuls of peas my body temperature rose and I went into a daze, and instantly, and right within that exact moment, I literally "visioned" a reenactment of what took place beforehand. I heard Tina ask my grandmother if that was my pot cooking on the stove then I saw the pot over the flame of the stove and I heard the pot top slam down after having been opened.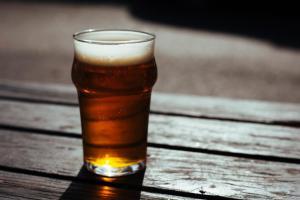 A spirit voice then came to me and told me that Tina had put "mescaline" in my pot of food and that not to worry-as I had heard the voice of Tina's conscience admitting to it-because her actions were going to backfire and she was the one who was going to flip out
Sure enough, just a week later Tina bugged out and ended up in a psychiatric facility and was prescribed some medication. It was a neighborhood thing (part of the negativity and conspiracy) where foes used Tina as their flunky to combine voodoo and a "trip" drug by lacing my food but between my strong mind and the grace and protection of my spiritual connections I was alright. I never suffered any mental repercussions (hallucinations) or recurrences (after effects) the powers of extra sensory perception had sustained me.
How sick for those who had wanted me to lose my mind before I could even begin to live but yet they had already first came after me at the age of seven so nothing was out of bounds.
My mother had a friend one time who had attended a party and the woman had brought her five year old daughter along. While they were there at the party the mother had went into the bathroom and when she returned back to the living room her child told her that the lady who had invited her had put something in her drink. The woman took her cup then poured it down to the floor and the liquid burned a whole in the carpet.
It had turned out that the host of the party attempted to get this woman out of the way so that she could move in on her husband.
I had my guardians looking down upon me in spirit form and that woman had one of her guardians looking down on her within human form through the awareness of her baby daughter.