Farmer's Choice
are an online butchers, green grocers and deli that deliver completely free range, British meats and produce to homes across the UK.  As a guest author on their page today I am offering up several delicious recipes that will come in handy with Father's Day just around the corner.  Taste tempting delights to please the father in your life!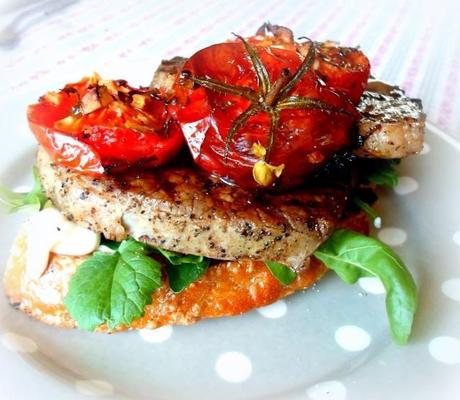 First up there is a recipe for a delicious Grilled Steak Sandwich.   Tender beef steaks grilled to perfection and served atop thick slices of sour dough bread spread with a homemade roasted garlic mayonnaise and topped with delicious

slow

roasted fresh tomatoes.  A triage of delicious recipes guaranteed to make the man in your life drool.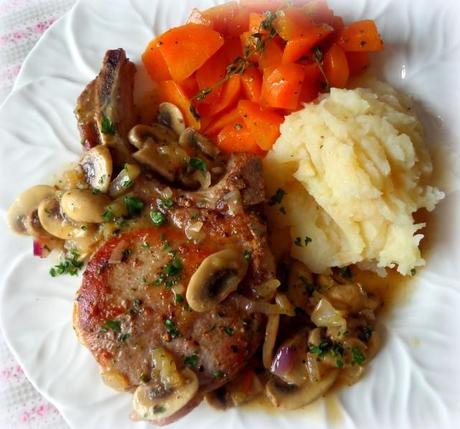 If your husband/father is a chop man, these delicious Pork Chops with a Mushroom and Shallot Sauce is a winn

ing combination sure to put a smile on his face.

  Simple to make and yet at the same time it screams celebration!  Perfect for

celebrating the father in your life.
Not only are all of these delicious recipes but they are also really simple to make and,  of course you can purchase almost all of your ingredients from the people at Farmer's Choice.  
You will find this and many other recipes on the 
Farmer's Choice site
.   All the convenience of online grocery shopping with the added pleasure of supporting your local farmers.  Quality ingredients at a good price, British sourced and home grown.  You can't get much better than that!