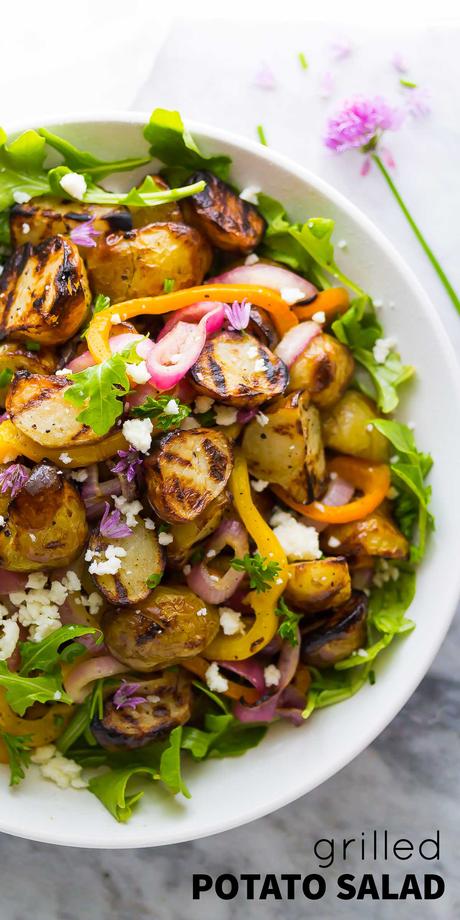 The best grilled potato salad you'll find (and there's no mayo involved)!  Grilled Warba New Nugget Potatoes are tossed with grilled onions and peppers, arugula and feta in a parsley and lemon vinaigrette.
This is my week of conquering my pre-conceived notions about food.
On Monday, I proved to myself just how delicious broccoli can be by incorporating it into a creamy and dreamy almond broccoli pesto.
And today, I am sharing with you my rendition of potato salad.  And there's not a drop of mayo in sight, because can I be honest?  Potato salad that is drowning in a creamy mayo dressing with hardboiled eggs scares the pants off me.  I just can't do it!
So today, I have an alternate to the heavy, creamy potato salad recipes out there: this easy, fresh grilled potato salad, which is tossed in a lighter parsley and lemon vinaigrette.
Continue reading: Grilled Potato Salad with Onions, Peppers and Arugula