Sticky, sweet and savory, these grilled chicken wings with a Thai glaze are easy to prepare and perfect for summer!
Wings are a favorite at our house when we want a casual, easy dinner. We love cooking crispy air fryer chicken wings, as well as crockpot chicken wings, but these Thai chicken wings are easy to cook on the grill, which is perfect for summer!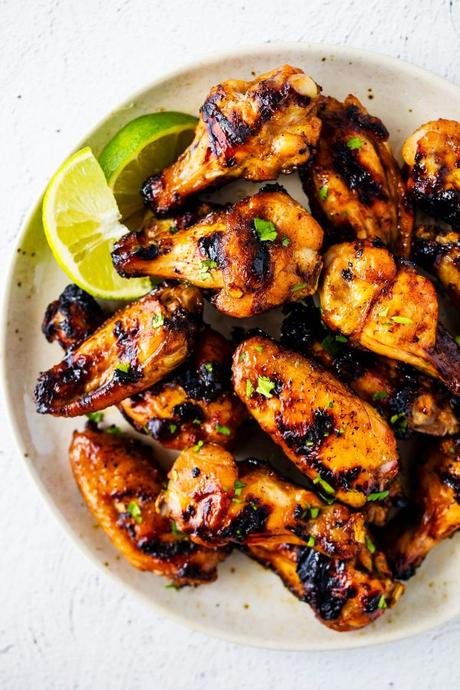 I love the contrasting flavors you can find in Thai food: sweet, savory, spicy and sour. And full of umami!
These grilled chicken wings marinate to infuse the flavors into the meat, and are brushed with some reserved marinade while grilling for a sticky and slightly charred glaze.
Serve with coconut rice and a crunchy rainbow Thai salad for an easy summery dinner!
Reasons you'll ♡ grilled chicken wings with Thai glaze
they are simple to cook on the grill (with easy clean up!)
they have so much flavor thanks to the marinade and the glaze brushed on as they grill
you can customize the heat
Recipe video
Want to see how I prepped and grilled these chicken wings? Watch the video below to see how easily they come together! You can find more of my recipe videos on my YouTube channel, or on Facebook.
Continue reading:Grilled Chicken Wings with Sticky Thai Glaze