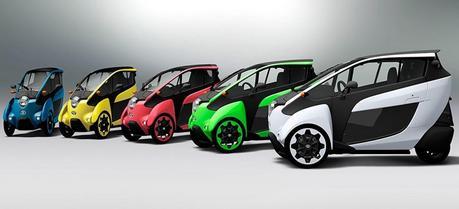 Ultra-compact electric cars can complement public transport, reduce congestion. On the photo: Toyota i-ROAD concept. (Credit: Toyota Motor Corporation)
In just a few months, starting October 2014, 70 Toyota i-ROAD and COMS ultra-compact electric vehicles, and around 30 charging stations will be deployed in Grenoble, a city in southeastern France.
Called "Citélib by Ha:Mo" (short for harmonious mobility), the new project has been made possible thanks to a partnership between the City of Grenoble, Grenoble-Alpes Métropole, EDF Group, Toyota and Citélib.
SEE ALSO: Toyota Announces New 2014 Prius v Family Hybrid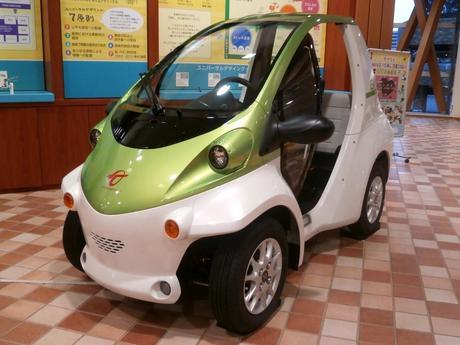 Toyota COMS ultra-compact electric vehicle. (Credit: Momotarou2012 http://commons.wikimedia.org/wiki/User:Momotarou2012)
Connected to the public transport system's IT infrastructure, this new car-sharing scheme will complement Citélib, the current car-sharing service of Grenoble, by allowing users to pick up one of the ultra-compact electric cars at one location and drop it off at another. The project also aims to promote interconnectivity of public transport methods (trams, buses, trains) and a new type of personal mobility using small vehicles that don't take up as much space as a normal car.
Toyota is providing the 70 ultra-compact electric vehicles used in the project: the Toyota COMS (single-seater, 4 wheels, a small rear storage compartment) and the Toyota i-ROAD (two-seater, 3-wheel with Active Lean technology). Toyota is also developing a data management system that will enable the visualization and reservation of the vehicles. The system will integrate with Grenoble's existing transport IT system to offer route planning with different modes of transport from a smartphone.
The main idea of the three-year project is to allow commuters to drive the first or last kilometers of their journey for increased flexibility and time-saving, thus contributing to reducing traffic congestion and improving air quality in city centers.
"The Grenoble-Alpes Métropole community has always been open to innovation," explains Christophe Ferrari, President of the Grenoble-Alpes Métropole. "In terms of scale, it's perfectly suited to this kind of test, and in Grenoble, we have a tradition of daring to do things. The partnership itself, between us, Toyota, EDF and Citélib, a local car-sharing operator, is in and of itself also an innovation in France," he added. "It's a great opportunity for our community to test, for three years and exclusively in Europe, a new mode of mobility that's not only innovative but also economic and ecological It's an experimentation that is bound to be followed by others for the benefit of our citizens."