I wanted to take a picture of the French Tourists photographing the Demonstration, but you're going to have to do with a couple of pics from my cell phone. So forgive the quality and paucity of the photos.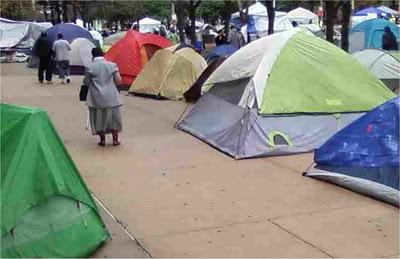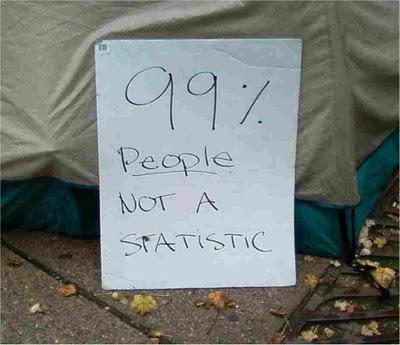 As I said, I've been to the demonstration and can say that the trolls have no idea of what they are talking about. But we knew that already.
I will say that the protestors are in it for the long haul.
Although, thoughts of when Labour controlled councils used to allow for the homeless to sleep in tube stops (e.g., Tottenham Court Road) or other areas (such as near the South Bank Centre) come to mind when I see these protests.