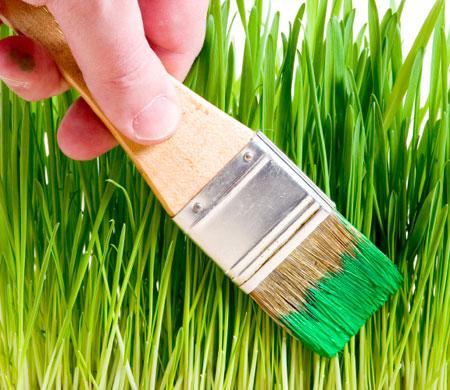 Marketers bombard us with claims every day: "Bigger," "better," and of course, "cheaper." But have you also heard "greener?"
What about "greenwashing?" Have you heard of that term? Greenwashing is marketing-speak for product descriptions that are deceptively used to promote that an organization's products, aims and/or policies are environmentally friendly.
What about you? Is there a chance you might be a "greenwash" co-conspirator in your own marketing efforts? Do you find yourself citing product qualities like, eco-, organic, environmentally friendly, or even just "green," when you're considering them? Maybe some of the products mentioned here might make you rethink that.

Barbie BCause
You may have heard of Barbie "BCause", marketed by Mattel as a limited-edition eco-friendly collection of accessories for the doll. The brand campaign developed claimed to utilize leftover trimmings and fabric was environmentally friendly. Sounds great, right? Well, the only people who thought it was a good idea was the team at Mattel and the agency that dreamed up the campaign. Environmental groups panned the campaign, and for good reason. Both the dolls and the accessories created as part of this line were made in China, primarily of petroleum products, and (shocker) very little reused product actually made it into the consumer offering.
As a result, Mattel was painted harshly with the same negative publicity surrounding greenwashing missteps by marketers and brands, includingmassive fails like the "Eco-Hummer," Sherwin-Williams covering the earth with lead paint, and McDonald's messaging by changing its logo color to green in Europe.
Not-So-Simple Green
Do you have any Simple Green in your kitchen cabinets? Marketed as a product that was "green before green was cool," there's more to that claim than meets the eye. The Material Safety Data Sheet (MSDS) for the "all purpose cleaner" claims that if ingested, Simple Green is "essentially non-toxic." A little closer read of the MSDS reveals that while Simple Green is 78 percent water, the very next ingredient listed is 2-Butoxyethanol, which both California and Canada list as toxic. Even better, 2-Butoxyethanol is known to cause birth defects, fertility issues, nose and eye irritation, headaches and vomiting. In addition, it can be absorbed through the skin, so using rubber gloves with this "green before green was cool" product is a pretty good idea.
Coke is being told to revise their marketing of the product, including the use of the word "plant," excessive green colors, and a circular-arrow logo inspired by the familiar symbol for recyclability.
As is the case with safety and compliance issues in promotional products, the difference in all these examples is the proof of claims. And it's important to consider that before you represent a product as friendly to the environment, it's absolutely essential to know who its real friends are and if the claims made by the brand hold up under closer examination.
How about you, have you experienced a product that was represented as green, but wasn't? How does that make you feel about that product and the brand that makes it? What did you do?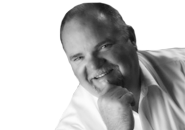 Jeff Jacobs
is the executive director of
Quality Certification Alliance
(QCA). Jeff was the director of brand merchandise at Michelin N.A., serving on its worldwide quality committee for promotional and licensed products. Prior to that, he worked with brands in publishing, home video and broadcasting.
This post originally appeared on Promo Marketing, as part of their online magazine.
Images appear courtesy of TriplePundit.com.
Greenwashing: Are You a Co-Conspirator? is a post from: V3 Kansas City Integrated Marketing and Social Media Agency