Back up to date here is the greentech news for the week
Shares in electric car maker Telsa (TSLA) rose past $100 for the first time during the week before slipping back to $97.76 at Friday's close. Telsa's shares are up nearly 250% on a year ago.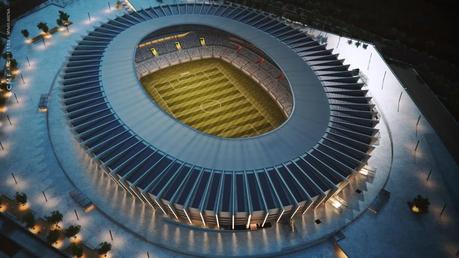 The Mineirão Stadium in Belo Horizonte has become the first of many stadiums in Brazil to be fitted with a solar powered roof. The $16m project installed a 1.4MW solar array that will feed electricity back into the grid.
Google has added a another green power investment, the unconventional Californian start-up Makani Power. Rather than generating power from fixed turbines Makani makes flying turbines. These robot-piloted kites are able to tap into stronger more consistent wind sources flying much higher than even the tallest windmills. The planes collect energy using wing-mounted turbines and transfer it to the ground via a conductive tether.
The UK government has approved the go ahead of a 500MW extension to the Greater Gabbard Offshore Wind Farm. When completed in 2017 the Galloper Offshore Wind Farm provide enough electric power for half a million homes via 140 turbines.
Bluefield Solar Income Fund, a new investment fund, has announced a £150m share offering aimed at investing in large-scale solar schemes.The fund will be listed on the main market of the London Stock Exchange (LSE), shares will be priced at £1 each.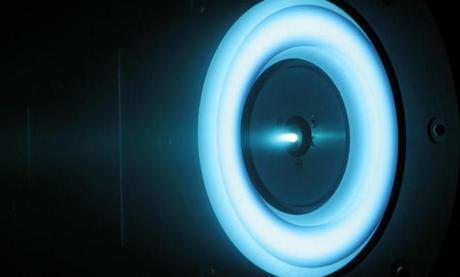 NASA revealed a thruster system that sounds like it comes straight out of Star Trek,  a solar-electric ion propulsion engine! While the voltage required to produce the ion beam could theoretically come from any source it is likely to be generated by a mixture of nuclear and solar power. NASA scientists explained that "The ion propulsion system's efficient use of fuel and electrical power enable modern spacecraft to travel farther, faster, and cheaper than any other propulsion technology currently available. Ion thrusters are currently used for stationkeeping on communication satellites and for main propulsion on deep space probes."