A little late, but here's the greentech news round up for the week of 17 March
Japanese Environment minister Nobuteru Ishihara announced plants to promote the development of offshore windfarms as part of his countries renewable energy strategy.
The development bank of Ethiopia announced that it would be making available $20m to develop geothermal energy projects. East Africa has considerable potential to develop geothermal energy and Ethiopia is hoping to follow the example of Kenya.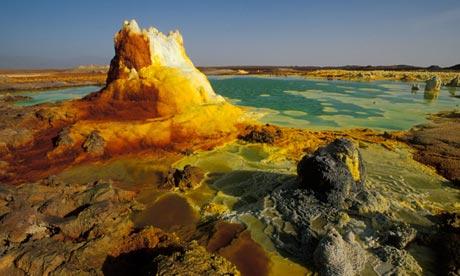 The UK's Department of Energy and Climate Change announced that 1,803 homeowners had their properties assessed for the Green Deal loan scheme in it's first month of operation.
The worlds largest concentrated solar power (CSP) plant was launched. The 100MW Shams 1 plant located in Abu Dhabi will power thousands of homes in the UAE.