Prince George's County Exec. and company wants Greenbelt granted Transit Oriented Development Status to woo FBI, Bowie's Old Navy closes, Aldi Grocery Store coming
From The Examiner, "Prince George's County wants the state's help in developing around the Greenbelt Metro station, a move the county says may help it in the FBI relocation sweepstakes. County officials are pushing the Maryland Department of Transportation to grant Greenbelt Transit Oriented Development status, meaning projects at the site could be given state funding, tax credits and prioritization for other state resources."
"Four other sites in Prince George's already have Transit Oriented Development status from the state – the Branch Avenue, Naylor Road and New Carrollton Metro stations and the Laurel MARC station."  Prince George's County is up against some stiff competition from seven locations in the DMV area"… in Virginia, including a federally owned warehouse in Springfield being pitched as an early favorite. The District is also in the running, with Mayor Vincent Gray planning to put forth Poplar Point, a site on Anacostia River currently used by the U.S. National Park Service and the U.S. Park Police."

Bowie Town Center's Old Navy has closed but there's another one open not far (by county standards) in the Woodmoore Town Center where Wegmans lives.  Bowie Patch info: "The Old Navy in Bowie Town Center closed it's doors for good last month the day before a new store opened up in Waugh Chapel Towne Centre. According to Julie Luker, a public relations manager for Old Navy, the store closed on Jan. 22 and was "repositioned" to the new location in Gambrills. When asked if Old Navy would be opening a new store in Bowie in the near future, Luker indicated that there was no specific plan.  *That means NO.*  "We are constantly evaluating our store fleet to ensure we have the right stores in the right locations to best serve our customers," wrote Luker in an email. "I can tell you that we look at a number of factors—including our existing store base, market demographics and sales potential of a particular market."
*Long way of saying NO.*
Old Navy is the second store in six months to close shop in Bowie Town Center in favor of relocation to Waugh Chapel. Bed Bath & Beyond closed shop in Bowie Town Center in September 2012 when a new store opened up in Gambrills.
Keane Enterprises of Ashburn submitted a site plan to build 24,000 square feet of retail space and a 156-room hotel on the former Koons Ford property, at the northeast corner of Baltimore Avenue and Berwyn House Road, College Park.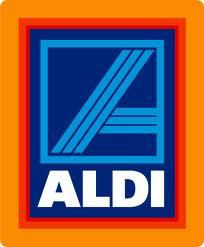 Carl M. Freeman Co.
of Olney filed a building permit application for an
Aldi grocery store
at 10916 Baltimore Ave., Beltsville.