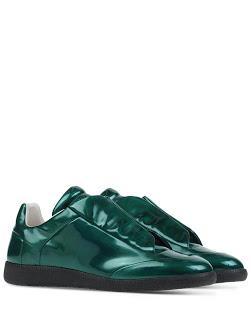 Maison Martin Margiela 22 Low-Top Trainers
I figured why not end the week with a bang. BANG!! Here is Maison Martin Margiela's 22 Low-Top Trainer in a brilliant metallic green. The glossy full leather upper commands attention with the energetic color in a silhouette that the brand is known for in its newer low-top version. The black rubber sole allows you to pair this nicely with all black everything from joggers to cuffed trousers to ankle-hugging denim. Available now at TheCorner.com.
Category: Low-Tops, Maison Martin Margiela, Martin Margiela, Men's Shoes, Men's Sneakers, Mens, Mens Fall/Winter 2015, Mens Footwear, Mens Style, The Corner, Trainers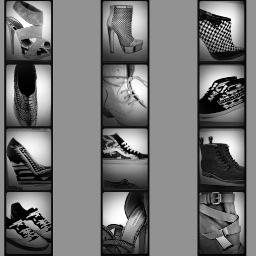 About SHOEOGRAPHY.COM:
Shoeography.com is a daily footwear blog highlighting what's new and what's hot in mens shoes, and women's fashion shoes!