Most of us suffers from acne in some point in our life and the marks left by it refuse to fade out at times. Here is an easy way to deal with it.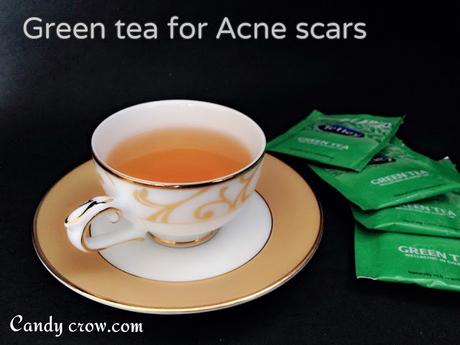 Green tea not only aids in loosing weight, it also has the power to give you flawless skin. Lets us see how we can use green tea to treat acne scars and get glowing blemish-less skin.

How to use green tea to treat acne scars?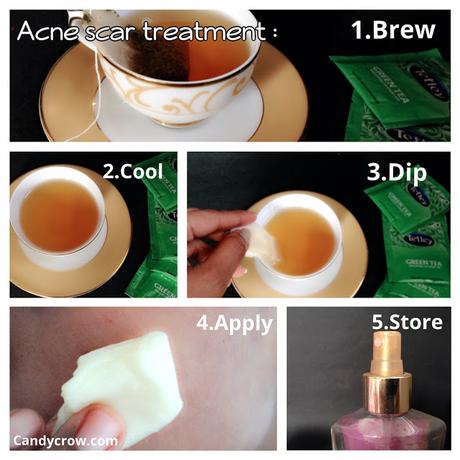 Green tea for acne scars
1. Brew a cup of green tea in hot water.
2. Remove the bag and allow it to cool.
3. Dip a piece of cotton in it.
4. Apply it to clean face and allow it to air dry.
5. Store the remaining green tea in an airtight container or spray type bottle in your refrigerator. 
Do it regularly to lighten acne marks and prevent the fresh breakout.