In this new abstract painting on paper, I continued the patterns I'd been using in the previous painting, but changed the colors. I painted all the background circles in greens, lime and yellow.  When that was dry, I drew patterns, beginning with yellow in the top center and working my way outwards with lime, aqua, turquoise, and cobalt green.  I filled in the shapes as I went, using acrylic mixed with glaze medium.
I think these colors work well together.  I used a similar color scheme in an acrylic painting on canvas I did a while ago called Patchouli.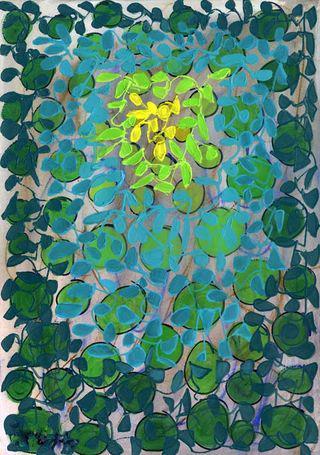 Paper Block #10, 14" x 20" acrylic on paper.