But now, having done it, I highly recommend it.  Leaving from Athens, our first stop was to Meteora, home to adventure-seeking monks, followed by several days in Epirus, a region in northwestern Greece that is home to over 2000km of hiking trails and bears!  Yes bears in Greece! Epirus is famous for its' villages and Kallarytes, a village on a mountainside, consisting of just 15 houses was one of my favourites! Rather than returning the same way, we headed south, since no trip to Greece is complete without a visit to the crystal blue waters that Greece is so famous for – that's where  Parga comes in!
Now a road trip wouldn't be complete without some tunes, which I'll leave to you, (or you can leave your suggestions in the comments below) but in the meantime, I'll provide you with something even better – a photojourney of my road trip through Greece, along with Greek quotes, most from our very knowledge guide Sophia.  As travellers – who like to distinguish themselves from tourists, know, connecting with locals and really getting a feel for a place enhances travel so much more than just sightseeing.  After reading these quotes, you'll get a feel for the real Greece and for how Greeks think.  WARNING!  You'll never be able to say It's all Greek to me again! OPA!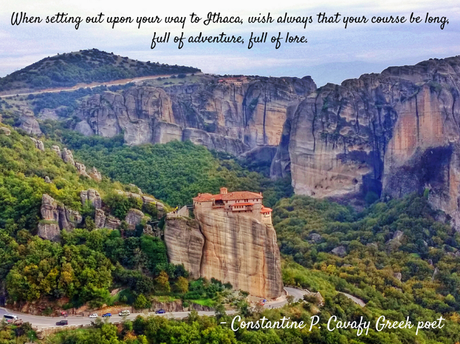 Meteora, where monks live in monasteries on seemingly suspended sandstone cliffs.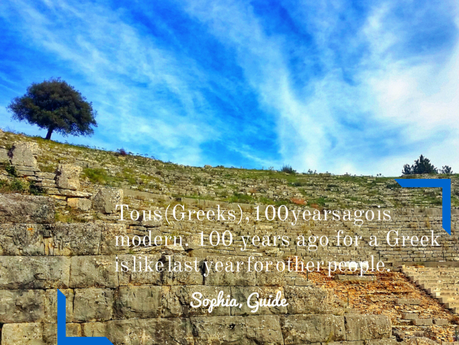 Dodoni Theatre, the most significant archaeological site in Epirus, dating back to 4th century B.C.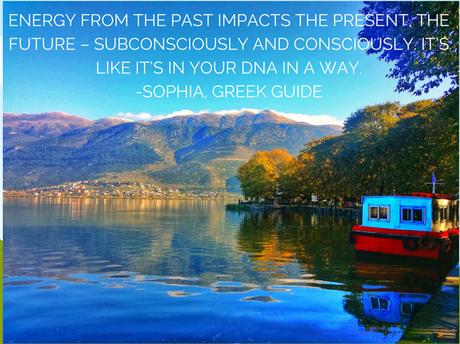 Parvotis Lake in Ionnina.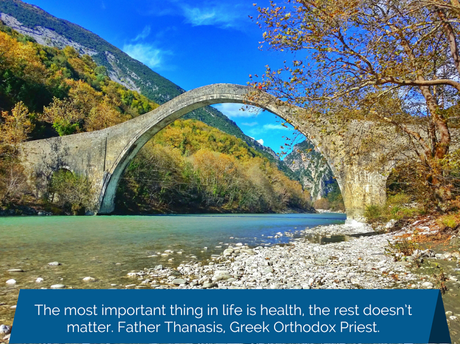 One of ~74 stone-arched bridges found in Epirus that connect the villages in the mountainous region.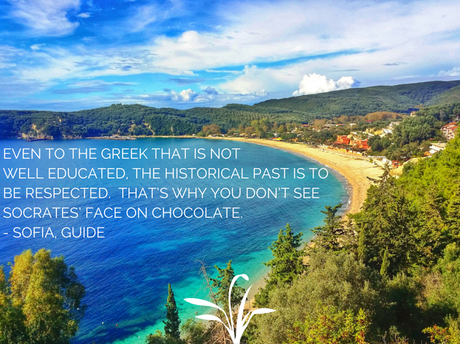 Near Parga.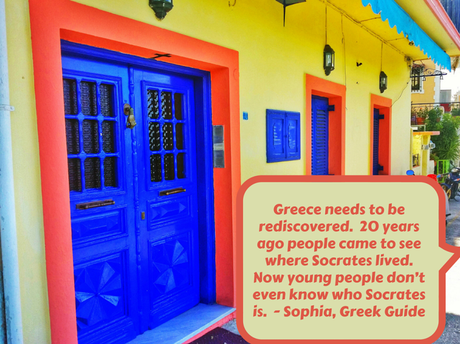 House in the seaside village of Parga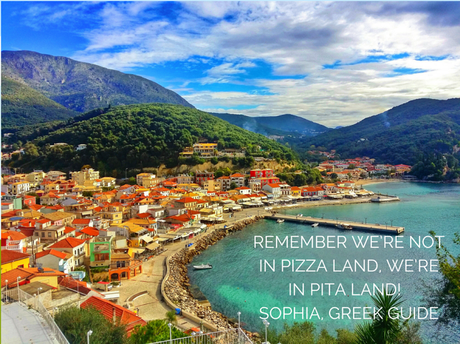 The beautiful village of Parga.