(Originally published March 30, 2011)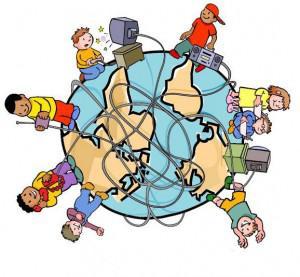 Some time ago, I posted an entry about the Khan Academy, which is making great strides in helping children learn math. You can read it here.
The response was strong, so it seems there's a real hunger out there for websites that can benefit kids. To that end, I offer these sites for your consideration:
American Library Association. Libraries aren't just about books anymore, and this site from the ALA proves it. It provides links to 40 websites that offer information and lessons about anything from art to science to religion.
Yahoo! Kids. This is a lively, colorful site that provides games, music, movie reviews, study materials and more. There's also a link for parents with information on online safety, reviews of movies and video games, and other material to help parents guide their children's life choices.
National Geographic Kids. Great information about animals and countries, and of course, some of the most beautiful photography to be found anywhere on the planet.
Funology. This site is full of games, jokes, wacky facts, recipes, arcade games, magic tricks and other material to help kids learn or just while away their time pleasantly.
Imbee. This is a social networking site designed for children 8 to 14 years old. It gives kids a place to post photos and videos, write a blog, chat with friends … all the things they could do on Facebook. The difference is that parents have full access at all times to monitor children's activity and all the content on the site.
Club Penguin. This site has been offered by Disney as an ad-free, virtual world where children can play games, have fun and interact.
PBS Kids. The Sesame Street set will love this site, and of course, parents will too. It offers activities and material tied to PBS shows ranging from Curious George to Maya and Miguel. There are links for parents and teachers as well.
Children will enjoy these websites, and parents can feel good about introducing them into their children's lives. If you have other favorites, please leave a comment so others can learn about them.