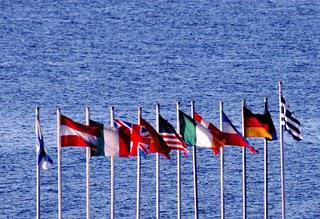 There has been some research that points to kids who are adopted being more hyperactive, having more behavioral issues and having low self-esteem. It's certainly not a deterrent from adopting for most families, but it may be a concern. Rest assured that is likely not the case! New research shows kids who are adopted behave about the same as kids who live with their biological parents. The study looked at international adoptions. As a friend to several people who have adopted, I am so excited about this! I definitely haven't seen any signs that their kids are struggling, but it's always nice to have affirmation!
From Science Daily: The research reveals that there are relatively no differences in the adaptation processes of adopted and non adopted children. This seems to be due to resilience variables -- both individual and familial -- which counteract the effects of negative experiences and propitiate a favourable development, similar to that of children who have not undergone these experiences.
The most differentiating aspect among adopted children is that they are less likely to somatise psychological problem and thus suffer less from problems related to somatisation, i.e. the appearance of physical symptoms caused by anxiety or psychological conflicts. With regards to differences between girls and boys, variations seen in the adaptation abilities of adopted boys were not observed among girls.
-NewsAnchorMom Jen