With thousands of golf courses throughout Europe, there certainly is no shortage of golfing holiday destinations. European courses range from award-winning greens and PGA golf courses to five-star luxury resorts, which means that there is something for every golf lover.
Not only do golfers have their pick of courses, the picturesque backdrop of the European continent makes these golf courses unmatchable in beauty. Stunning mountainous views, dramatic lakes, and luxurious greens abound–you're never too far from a dream golfing holiday.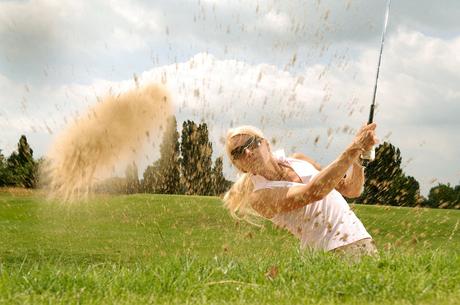 Courses not to miss
France has some of the best golf courses in Europe, thanks to the varying regions of the country from the lush vineyards of the southwest to the hidden gems in the north. French golfing is simply not to be ignored, particularly in the north. The north of France is rich in history, culture, and vineyards, which is why amazing golf breaks in Le Touquet are a must for any serious golfer. Harry Colt, a legend in his own right, designed Le Touquet, which dates back to the 1930s. The coastal winds and firm, fast greens make this stimulating course full of challenges.
If you want to book golf holidays in Portugal, you are in for some of the most luxurious golf resorts in Europe. The country's southwest coast is known for its sunshine. The Lisbon region offers stunning views of the Sintra Mountains while the silver coast allows you to combine your love of the beach with golf. However, it is really the Algarve region that demands attention from serious golfers, particularly Monte Rei. This course is not only stunning, but offers a Jack Nicklaus Signature layout, extensive practice facilities, and incomparable visual beauty.
Italy must also not be overlooked when it comes to some of the best golfing in Europe. In fact, the country is a dream for year-round golfers thanks to its mild climate, rich history and food culture. Combine a trip to appreciate the history of ancient Rome with your love of golf by booking a trip to Parco de' Medici, just outside of the city in the Lazio region. This course is a great choice for family getaways and is elegantly designed with a mix of ponds, waterways, and exhilarating greens.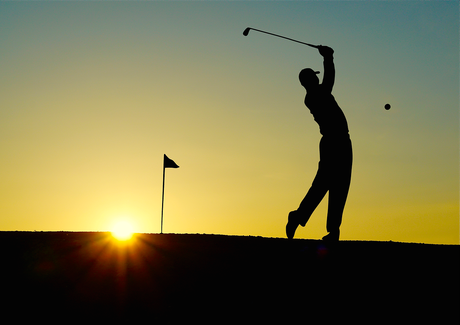 Preparing for your trip
Once you've finally booked your golfing holiday, you really should plan ahead–it's not as simple as throwing a few outfits into a suitcase and jumping on a plane. With a little planning, you'll be ready for anything and lots of fun. First, think of your clothing–how many sets of clothes will you need? Are you planning on playing 36 holes each day? If so, you may need to pack a set of clothes for each round, particularly if you are traveling in the warmer months and tend to perspire a lot. Always choose clothing appropriate for the country clubs you'll be visiting. Be sure to also pack for non-golfing activities.
Now that you've got your outfits taken care of, what equipment will you need? Plan to pack at least two pair of golf shoes, in case one gets wet. You'll also want to get a travel bag for your golf clubs that is secure and airline approved. And don't forget your golf gloves and funniest golf jokes!
A golfing holiday to Europe is like no other type of getaway. The beautiful landscapes of Europe offer some of the best golfing backdrops imaginable, but the history of the continent welcomes visitors as well. If you love to golf and haven't golfed in Europe, you're really missing out.