DC Editor Adam writes
Well, I warned you yesterday: Halloween is coming and I'm a bit of a fan. Yesterday's post was on Bram Stoker at the Lyceum. Today's post takes us further north, to Whitby scene of Dracula's dramatic entrance to this country, and home to one of the MOST ENJOYABLE ghost walks that I have ever attended…
Whitby is famed as the place where Count Dracula enters this country in Bram Stoker's famous novel. The ruined Abbey is suitably spooky and it's a popular destination for Goths and Dracula fans from all over the world.
Our walking tour was proper old school - no website, no booking, no Twitter, no nothing. Just turn up by the sign in the market square and away we go…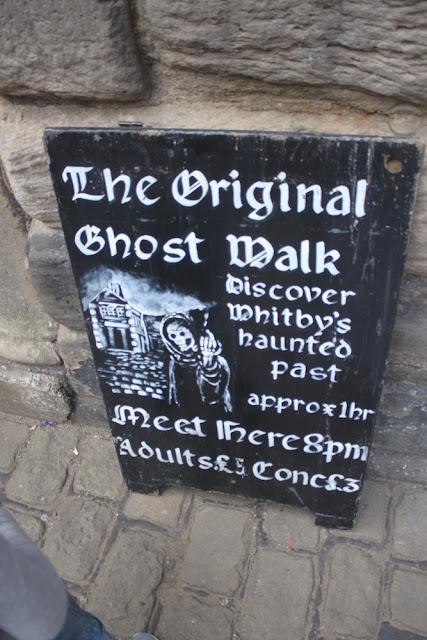 Our guide appeared as if from nowhere and with no formal introduction he whisked us away on a spooky, family-friendly and totally unforgettable trip around the hidden alleyways of Whitby…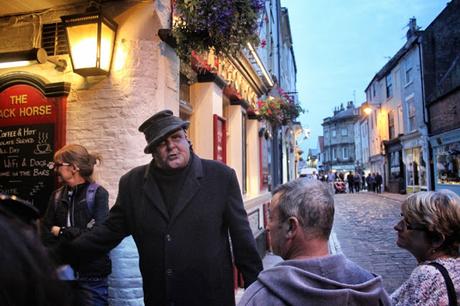 Ghosts, Dracula, history and PLENTY of gory bits. No frills, just great story telling and a warm Yorkshire welcome.
I can also recommend the chocolate coffins from Justin's sweetie shop near the market square…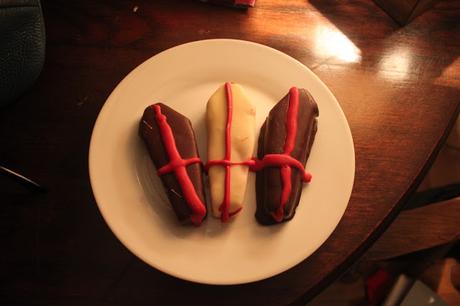 Look for the sign in Shambles Market Place, Whitby for dates & times and off you go.

Find Whitby here…



And Shambles Market Place here…


Join me on a Ghosts of the Old City Tour here in London this October. I'm leading the tour on Tuesdays 9th, 23rd & 30th October & Saturdays 6th, 13th & 27th October. Book here…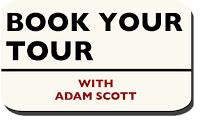 Keep In Touch…