The lines separating score from sound have been blurred and this has opened up new territories for composers in film and television.  With this list, I want to present creations that play a crucial role to the projects they support.  Without these scores, the expression would be wholly different and that is what makes them exceptional.  This is not definitive, but hopefully speaks a little further to the quality and craft that came out of the year.  Some other great scores that I am not highlighting below are Cliff Martinez's Drive, Alexandre Desplat's The Tree of Life, Dario Marianelli's Jane Eyre, Chris Bacon's Source Code, Michael Giacchino's Super 8 and Philip Glass' IBM Centennial Film: They Were There (which you can find here: http://www.youtube.com/watch?v=XrhDaAmn5Uw).
Richard Birkin – Twinklebox
One of my favorites of the year by Aaron Bradbury, this film is emotionally intense.  The music does everything right and is wrapped so tightly with the sound that it is not clear where one begins and the other  ends.
Find film here: http://vimeo.com/luniere/twinklebox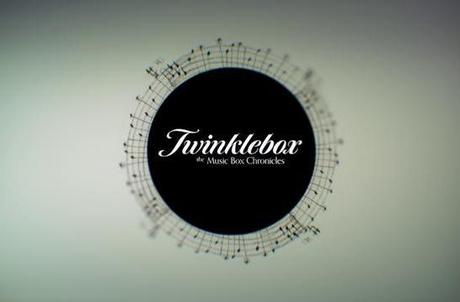 -
Trent Reznor/Atticus Ross – The Girl With The Dragon Tattoo
The amount of music Trent Reznor and Atticus Ross composed for The Girl with the Dragon Tattoo is somewhat overwhelming.  Part sound construction, part score, these creations have more to say than merely adding weight to a few scenes.  These pieces extensively investigate what it means to score a film and establish a perspective that is worlds away from the original adaptation.
Find sample here:

-
Zach Condon – Bombay Beach
This is an incredible documentary in its own right, and all the more so because of the music that acts as a conduit for the members of this community to dance.  The music aids in their release from the day-to-day trauma of living.  Beautifully balanced with the cinematography and rich sound that picks up on the details of these people's lives, it works to elevate this world beyond its own constraints.
Find trailer here (with music from film):
-
Lisa Coleman/Wendy Melvoin – Prime Suspect (Pilot)
Lisa Coleman and Wendy Melvoin keep producing great work that should get them more recognition.  Their work for the pilot episode of Prime Suspect really set the tone for the series, defining this as more than just another CSI or NCIS.
Find pilot episode here: http://www.nbc.com/prime-suspect/video/episode-1/1357561/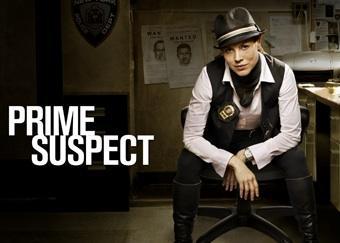 -
Francois Tetaz – Hesher
The majority of music in this film is made up of heavy metal bands, but there is original music that enters discreetly, adding new layers to a few scenes.  It works beautifully and offers a counterpoint to the heavy metal by providing a connection to what has been lost.  Unfortunately, there has yet to be any kind of release or recognition of the original music on its own.
Find official site here: http://www.hesherthemovie.com/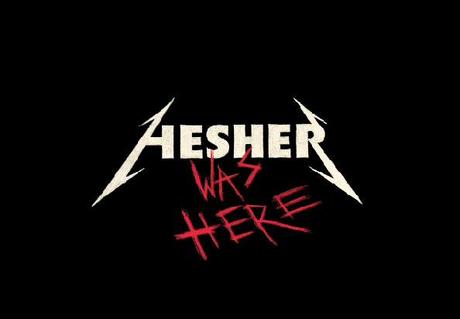 -
Marco Beltrami – The Thing
Over the last couple of years, Beltrami has really started to show a complexity in his compositions.  This score is the type that drives a film forward and while he could have easily stuck to a couple of ideas, he utilizes music of the film's previous versions as well as considerations from other composers and builds upon them to create a serious score that is really worth listening to in its own right, whether or not you have any interest in the film itself.
Find sample here:
-
Jeff Grace – Meek's Cutoff
This is not a typical western and neither is the music.  Sparse and ambient, it appears out of nowhere as if brought in by the wind and disappears as slyly.  It is a perfect score for a perfect film that balances narrative about people and the land they walk on.
Find trailer here (with music from film):
-
 Steve Price/Felix Buxton/Simon Ratcliffe – Attack the Block
This is an incredible batch of music for a film of equal intensity.  Pulling in dance numbers with classic 50's monster aesthetics and atmospheric ambiance, this score by Steve Price and the crew behind Basement Jaxx is truly its own thing.  See the film and get the score.  Both are part of the best work of the year category.
Find sample here:
-
Dave Porter – Breaking Bad
Television music is a tricky game.  Many use a lot of preexisting tracks that do the trick, but don't really add any flavor to the production.  When shows actually have original music produced, it furthers the identity of the project and allows it to stand out.  Breaking Bad is one of these situations.  Porter has truly created music to envy, and it plays partner to the impressive sound work. Both have a major role in what makes this show so good.  Season four (aired in 2011) is no exception, and all the work Porter puts into helps the narrative sing.
Find sample here:
-
Ernst Reijseger – Cave of Forgotten Dreams
When Herzog uses music, it is always worth paying attention to.  He understands what it can do and in turn has helped produced some of the most amazing scores of the last few decades.  There is nothing typical about the music Reijseger produced for Cave of Forgotten Dreams.  This is timeless music for timeless art that by virtue of Herzog's obsessions we are able to see at least at a distance.
Find trailer here (with music from the film):
-
The Chemical Brothers – Hanna
Hanna is the perfect example of how involved music can be in the creative process, and its utilization of The Devil is in the Details calls to mind films like A Clockwork Orange and M, which allowed music to play a key role in the narrative and menace.  This is a brilliant score that makes the whole film work.
Find a sample here:
-
Alberto Iglesias – Tinker Tailor Soldier Spy
Scores like these are rare and I love it when I run across them.  Orchestral compositions combine with jazz and slight ambiance to create what I have come to associate with the spy film.  These types of scores carry years with them and they feel like nothing else.
Find sample here:
-
Ludovic Bource – The Artist
Bource's score for The Artist recalls the music of film smack dab at the transition from silent to sound.  These are styles you could imagine being played on a lone piano, and they're mixed with orchestrations similar to when music was originally being introduced.  This score's inclusion in the list helps highlight how film and television scoring has evolved while holding on to one main connection: everything is for the betterment of the whole.
Find sample here: