So many cute Christmas goodies to show you this week, just in time for the holiday! 
Here is Cardinal Joy finished as a stand-up, courtesy of Fancy Stitches: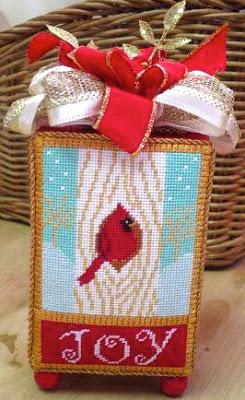 Kathy H. from Fancy Stitches finished and framed her Mod Merry from the class we had last September: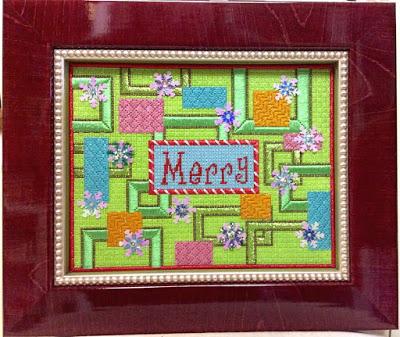 This is Linda's CandyLand Christmas with one of the cutest bow-toppers ever!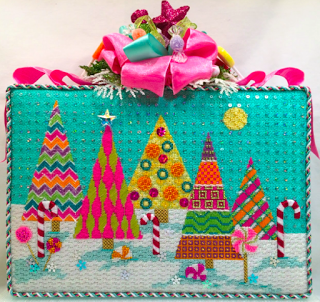 I'm slipping in another sneaky-peeky of my Palm Beach Bargello ornament that you will find in the next issue of Needlepoint Now: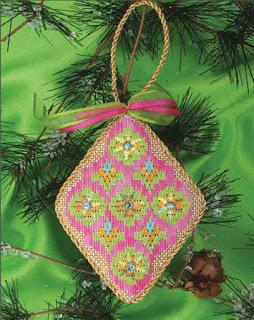 Pat T.'s Mod Ornaments as a fabulous pillow!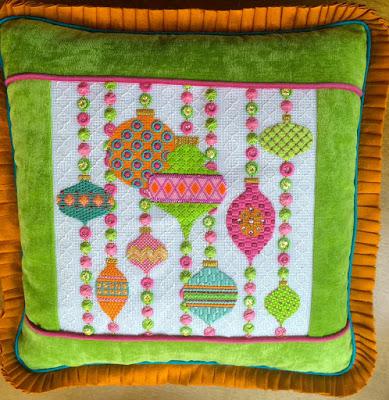 Last but not least, Pat W.'s Santa Baby as a stand up from West Coast Finishing: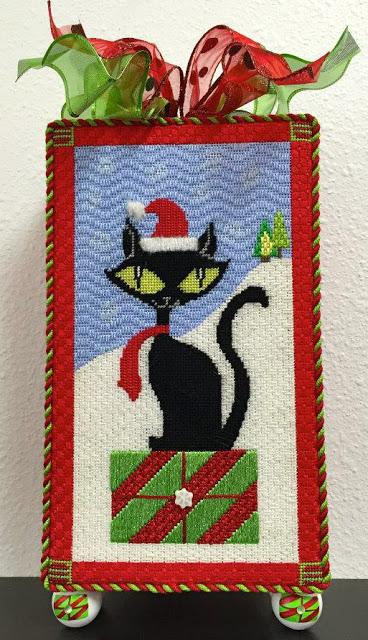 Have a wonderful holiday season everyone!!