Dear friends,
some of you via Facebook or via email ask me what type of books or other references to buy in order to improve in drawing cars before getting to design school. It is quite a good question that deserves a good answer to make sure not to loose money but spend it well, objectif is get the right references to learn by yourself getting an advantage before starting your design school course.
So here some books I selected for you according to
Sketching
(how to start to sketch a car or a product),
Rendering & Illustration techniques.
How to Draw Cars Now: Professional Drawing Techniques for Creative Designers and Drawing Hobbyists - Stop Dreaming. Start Living the Dream!
Buy Now 
How to Draw Cars Now
by Driven Mavens is the latest excellent DVD by this author, here with him you will see the great drawing and rendering techniques I love the most. True way to take your pencils and markers and chalks to make unbelievable car sketches and drawing, you will learn step by step how to do and thanks to the DVD format you can replay back to make sure you understood correctly how to do. This is a good one!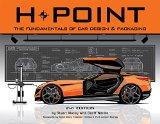 H-Point 2nd Edition: The Fundamentals of Car Design & Packaging
Buy Now 
Learning how to sketch cars
H-Point
is a great book to learn fundamentals of drawing cars, it is about proportions and packaging, line drawing quality, basic drawing exercises to be able to sketch first car shapes.
The book has been done by some Art Center College of Design school teachers and designer professionals like Geoff Wardle, Stuart Macey, Ralph Gilles, Freeman Thomas, Gordon Murray.
To me this book is a must to have!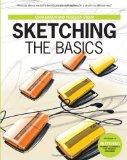 Sketching: The Basics (2nd printing)
Buy Now 
Sketching The Basics
is a book that explanes how to sketch properly products & cars, the book has been written by Roselien Steur and Koos Eissen (UMEA University Sweden and Delft University of Technology ).
This book is important because shows how to use perspective and drawing basic techniques to draw simple and complex shapes. In this book also first rules to use color like simple shadings and markers.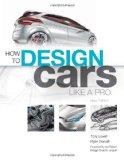 How to Design Cars Like a Pro
Buy Now This book is a very popular one
How to Draw Cars like a Pro
written by Ian Callum and Ryan Borroff, Tony Lewin. In this book you will also find some fundamentals but rather about Design, nice photos of some celeb Concept Cars with their designers and design strategy philosophy about how to make a design project from sketches to concept prototype.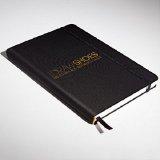 Copic Marker IDRAW Shoes Sketchbook and Reference Guide, Black
Buy Now This book
I Draw Cars Sketchbook & Reference Guide
is very important to check because it also has all sort of sketches to explane simple exercises to learn how to draw and sketch cars.
The author Matt Marrocco is a professional designer very famous on the net specially on Facebook look for him on FB, too!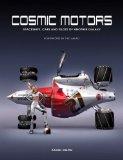 Cosmic Motors: Spaceships, Cars and Pilots of Another Galaxy (English and German Edition)
Buy Now 
Cosmic Motors
by Daniel Simon is a must for all those that love rendering illustration digital art, Daniel Simon is the new Syd Mead.
This is the book in which you will discover the science fiction art & design world with lots of car designs, very exciting book super well done and a great guide for those addicted to digital art.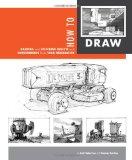 How to Draw: drawing and sketching objects and environments from your imagination
Buy Now 
How to Draw
by Scot Robertson is a must to have to learn how to draw about anything following the right method.
Scot Robertson is a real master design educator very famous for his workshops, lectures and tutorial books.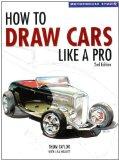 How to Draw Cars Like a Pro, 2nd Edition (Motorbooks Studio)
Buy Now 
Conclusions
I guess I wrote about some important books (and one DVD) to guide us in the learning process of sketching cars, it is important to buy some of those books specially for those that do not go to a design school.
For example all students of engineering universities dreaming to go for a Transportation Design Master after their University.
With the right book and a lot of exercise you can catch up and improve.
Enjoy!
-