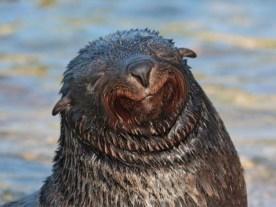 Anyone who reads CB.com knows that I like to inject a bit of humour into my (often gloomy) messages. Sniggering, chortling, groaning and outright guffawing are useful ways to deal with the depressing topics conservation scientists examine every day. This is why I started the 'Cartoon of the Week' series, and now I have a compendium of quite a few biodiversity-related cartoons. Cartoons can also serve as wonderfully effective political tools if they manage to encapsulate the preposterousness of bad policies, navel-gazing politicians or Earth-buggering corporate tycoons. A good cartoon can be far more effective at transmitting a deep and complex message to a wide audience than most scientific articles.
Who are these gifted artists that bring together wit, humour and hard environmental truths into something that practically every scientist  wants to include in conference presentations? I am inspired by some of these people, as I'm sure are many of you, so I decided to put together a little list of some of today's better biodiversity cartoonists.
In no particular order of fame, relevance, focus on biodiversity, productivity or otherwise, I present to you my list of 10 great biodiversity cartoonists:
I suspect not many living outside of Australia would be familiar with the silly, yet extremely witty cartoons by First Dog on the Moon (also known as Andrew Marlton). I first came across this Melbournian when he was working for the newspaper Crikey, although he recently joined The Guardian Australia. He's by no means what one would call an 'environmental' cartoonist, but there is a fair dose of (mainly Australian) biodiversity content in his cartoons. He is a self-entitled 'marsupialist', whatever that means (marsupial fetish, I think). I've even had the immense honour of having my own work immortalised in cartoon by this wonderful cartoonist.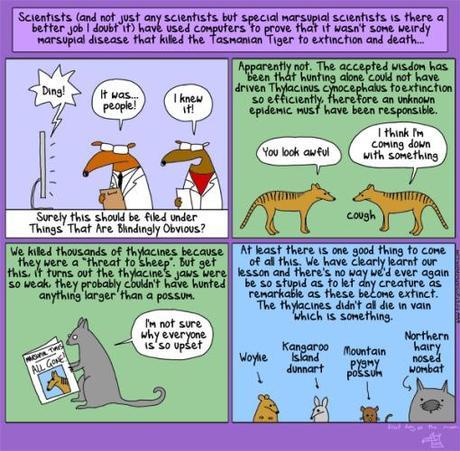 © First Dog on the Moon
–
Some of my readers might recall that I met one of my favourite biodiversity cartoonists last year in Finland – the extremely talented Seppo Leinonen. Seppo cartoons almost exclusively about biodiversity issues, in both English and Finnish. He's a very witty man with a wonderful talent – I saw him pencil a cartoon of dingos, devils and thylacines in less than five minutes. I highly recommend visiting his website.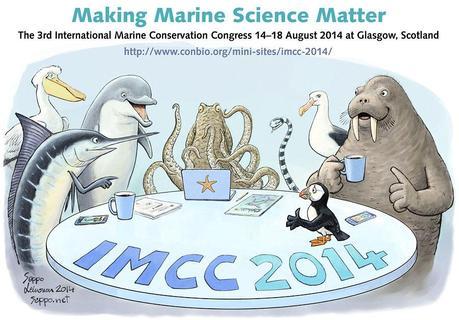 © Seppo Leinonen
–
Another Australian, Michael Leunig (better known just as 'Leunig') is practically a household name in Australia. He's much, much more than cartoonist – he's also a poet, writer and artist. In fact, he's been declared an 'Australian Living Treasure'. Leunig does not focus on environmental issues per se, but there is a strong vein of environmentalism that runs through his work. Like most Australians, I have immense respect for the man.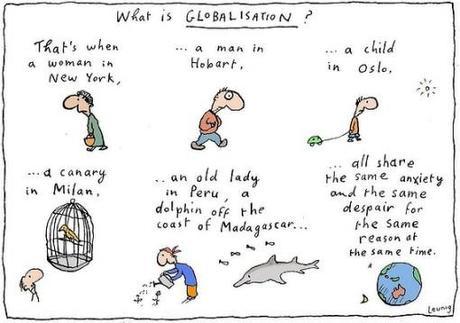 © Leunig
–
American Tom Toles is a Pulitzer Prize-winning cartoonist with the Washington Post. While mainly a 'political' cartoonist, he has a series of environmental pearlers that I urge you to check out.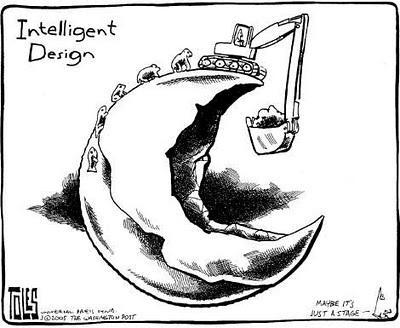 © Tom Toles
–
Chris Madden is based in the United Kingdom and while also a cartooning polymath, he does do quite a few with an environmental/biodiversity theme.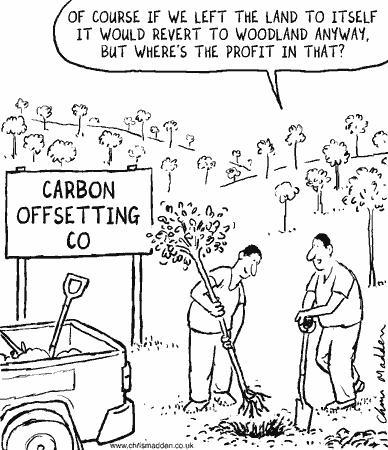 © Chris Madden
–
American naturalist Theresa McCracken – better known as 'T. McCracken' – runs McHumor.com. She has some fantastic environmental and biodiversity-based cartoons.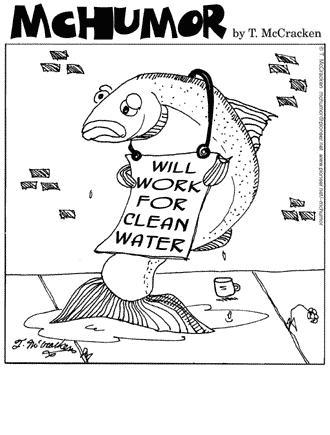 © Theresa McCracken
–
Indian cartoonist, Rohan Chakravarty, only recently came to my attention. His Green Humour cartoons cover "wild animals, wildlife and nature conservation, environment, sustainability and all things green" – you can't get any more dedicated to biodiversity as a cartoonist than that.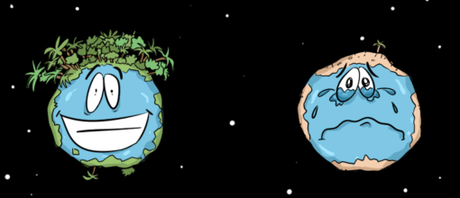 © Green Humour
–
Sherman's Lagoon by Jim Toomey is a comic strip about "an imaginary lagoon somewhere in the tropics, inhabited by a cast of sea creatures", that often have to deal with environmental problems. I met Jim a few years ago at a conference where he was extolling the virtues of cartooning for science communication. Nice if you have the talent, but for someone as artistically declined as I am, I have to find other avenues.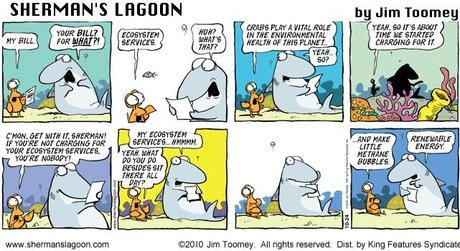 © Jim Toomey
–
Cathy Wilcox is an Australian 'political' cartoonist who's done a lot of brilliant environment-based cartoons for the Sydney Morning Herald and Melbourne's The Age newspapers.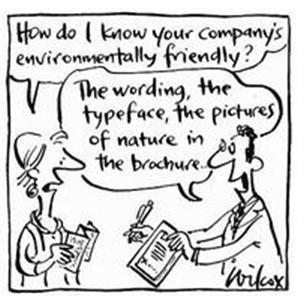 © Cathy Wilcox
–
Frits Ahlefeldt, better-known as the Hiking Artist, is a Danish artist "working to reconnect storytelling to the landscapes". He's got some very clever 'cartoons' (drawings) that sum up the problems nature faces today.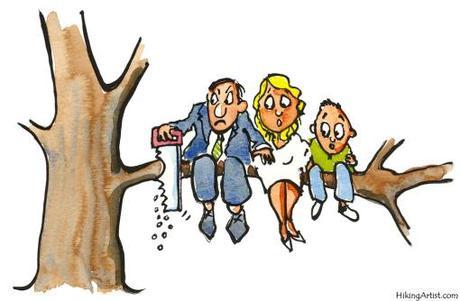 © Hiking Artist
–
I know that many of you will have your favourites, and there are probably hundreds of other artists out there that do 'biodiversity' or 'environmental' cartoons. I'm happy to hear about any relevant cartoonist I haven't covered here.
CJA Bradshaw