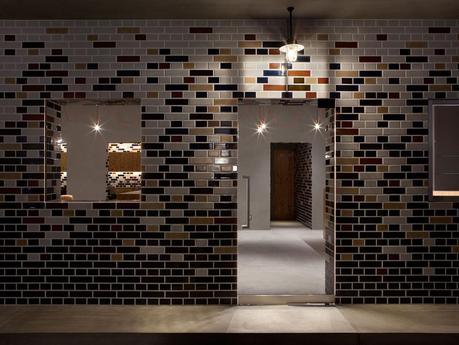 check @ frameweb | Granny f salon by Hiroyuki Miyake
Special & alternative design both on the exterior and exterior. The colorful glossy tiles form gradient patterns that shine under the hidden fluorescent lights and create dimmed but live effect.
A patterned brick exterior works to reflect this idea, incorporating elements of traditional British masonry. 'The exterior wall expresses a coexistence of tradition and modernity between the gradation brick pattern and their rich gloss finish,' Miyake says.



 Related Projects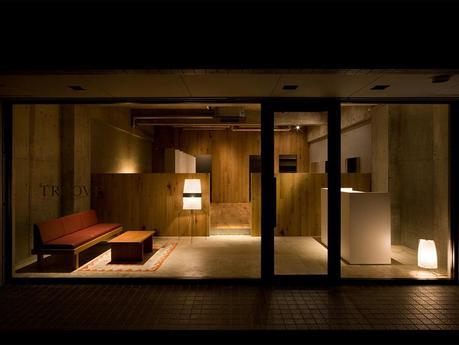 highlighted _ Troove Salon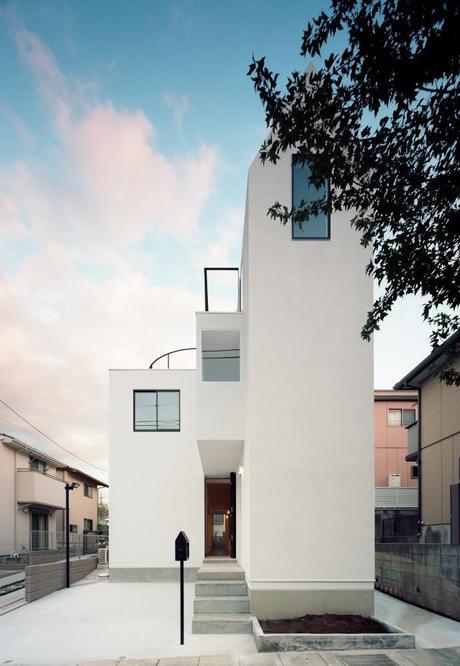 House K by Hiroyuki Shinozaki architects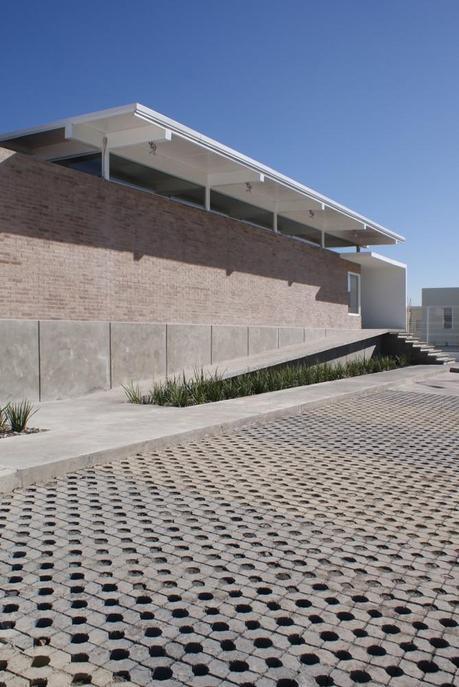 Salón de Ventas Torres Mayorazgo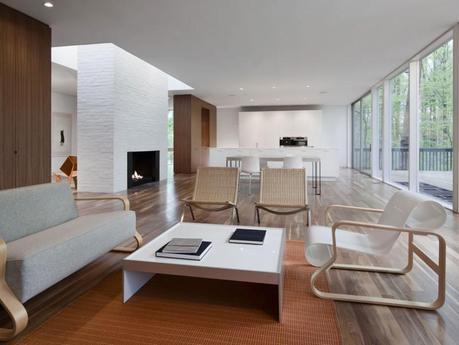 Record House Revisited by David Jameson Architect
prev
next
Related Posts Slider