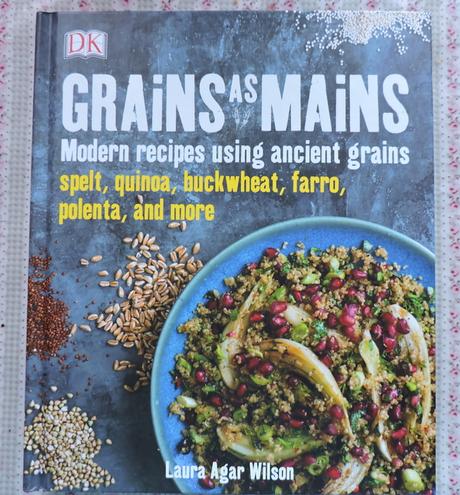 I was recently sent this cutting edge cookery book on grains to review.  Entitled Grains as Mains and written by Laura Agar Wilson, it  features a comprehensive collection of modern recipes using ancient grains.
Ancient grains first cooked thousands of years ago are now back in vogue, as more and more people become more health conscious and actively seek out food that is nourishing as well as being delicious.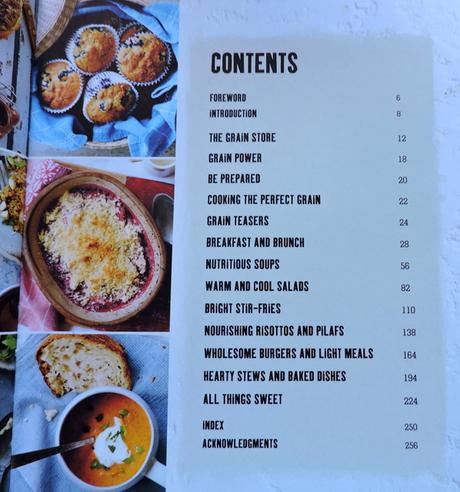 It contains over 150 modern and exciting recipes where grains are the star ingredient.   You are sure to find plenty of inspiration here on learning now to prepare and cook a variety of different grains . . .  including spelt, quinoa, buckwheat, faro and plenta.   Nutrious grains that are not only delicious, but also highly nutritious, protein rich and packed with vitamins.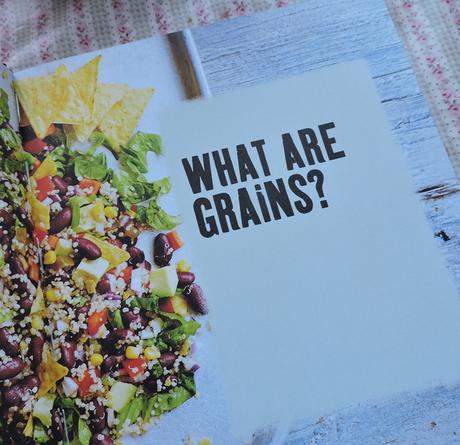 On it's pages you will find comprehensive information on a variety of ancient grains, illustrating the health giving benefits for each as well as providing step by step preparation and cooking techniques for a variety of delicious and stunning international dishes where grains are used as the main ingredients.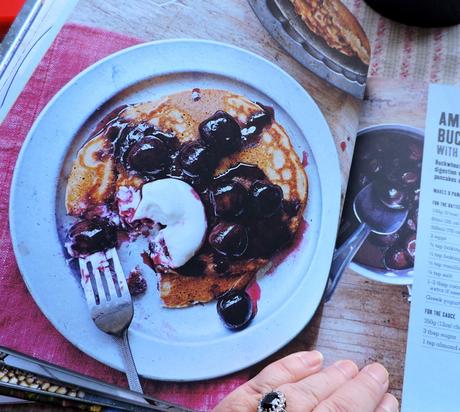 Recipes such as Soaked Buckwheat Pancakes, Italian Tomato and Barley Risotto, Beef Quinoa Meatballs and Strawberry Polenta Shortcakes are sure to inspire you to start experimenting with dishes, whilst an additional "Grain Exchange" feature offers suggestions for substituing alternative grains into recipes, as well as other ingredient variations.
Thirteen chapters in all with recipes for everthing from appetizers to all things sweet, this is truly a beautiful book . . .  with gorgeous photographs and a fabulous design.  I think this is the perfect cooking companion for those who are seeking healthier options.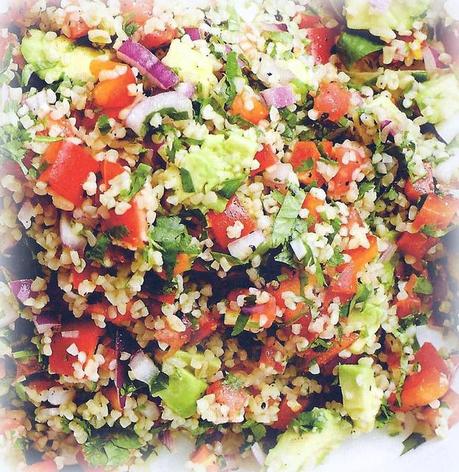 The proof of the pudding is always in the eating and I have chosen to share with you a deliciously different Tabbouleh Recipe from the book, using Bulgar wheat.  Normally Tabbouleh is a mix of cucumber, tomatoes, parsley, mint and Bulgar.  This version is quite different in that it uses creamy avocado and coriander leaves, along with a tangy lime dressing.   Delicious!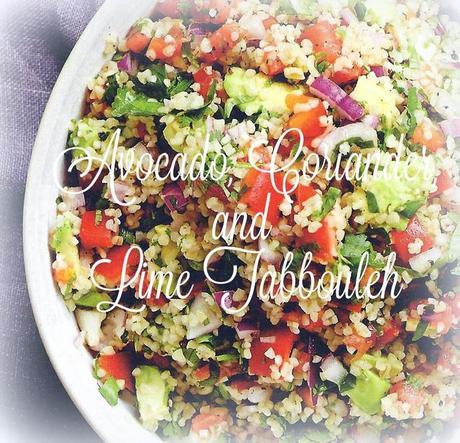 *Avocado, Coriander, and Lime Tabbouleh*Serves 4Printable Recipe  
This is lovely served cold as a salad.  The addition of Lime and Avocado make it a bit unique.  
175g (6 ounces) bulgur wheat1 1/2 tsp rock salt2 tomatoes, diced1 avocado, peeled, pitted, and diced1 small red pepper, deseeded and diced60g of red onion, diced (about 1/4 cup)a handful of coriander leaves, roughly chopped (cilantro)125ml of lime juice (4 1/2 fluid ounces)2 TBS extra virgin olive oilsalt and freshly ground black pepper  
Place 350ml (1 1/2 cups) water in a large saucepan and bring to the boil.  Place the bulgur wheat and rock salt in a large bowl.  Pour over the boiling water, cover, and leave to soak for about 30 minutes.  
Drain any excess water from the bulgur wheat and place it in a large bowl.  Then add the tomatoes, avocado, red peppers, onions and coriander.  Mix well to combine.  Transfer the mixture to a large serving bowl.  Drizzle the lime juice and oil over the mixture.  Toss well to coate.  Season to taste with salt and black pepper.  Mix well and chill in the refrigerator for about 20 minutes prior to serving.
Grains as Mains, by Laura Agar Wilson
Published by DK
ISBN 978-0-2411-8537-7
RRP £16.99