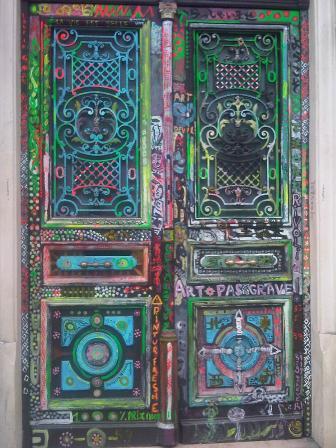 GRAFFITI ART Entrance.
I think that we are all familiar with the ornate doorways and decorative entrances in and around Paris; as you walk down any street. But this one caught my attention this morning on rue Rivoli.
I think its the entrance to that artists squat that i mentioned earlier in my blog. I love the way from across the street it resembles and Islamic design but it turns to a more down and dirty graffiti when u get up close.
This brightened up an otherwise dull Paris morning.
xoxo LLM