For from his fullness we have all received, grace upon grace
. (John 1:16).
What do you mean grace upon grace? What does he mean? He means grace literally grace in the place of grace. That's the Greek. Grace in the place of grace. Grace just keeps replacing itself. It's overlapping. 
It's like waves. If you go down to the beach, and you watch the waves, you don't know where one ends and one begins, they just roll on top of each other. That's the notion expressed in the way this is framed. Waves of grace rolling on us. Romans 5:2 says, "We stand in grace, we literally are engulfed in waves of grace." You don't live on past grace, you don't live on stale grace, you live on grace replacing grace replacing grace, replacing grace. Grace on top of grace, His mercies are new every morning. There are no gaps in His grace. This is an amazing, amazing statement. ~John MacArthur We Beheld His Glory
What a tremendous gift His grace is. I'm so thankful for my salvation, that I have the privilege of knowing Jesus as Savior and Friend, and no longer as my enemy. He is a good, good Father.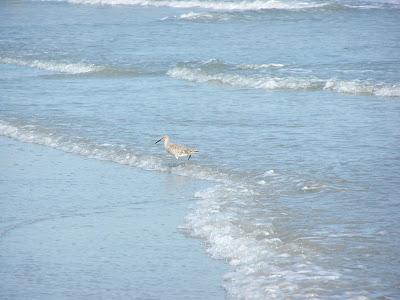 Grace upon grace. Praise Him.