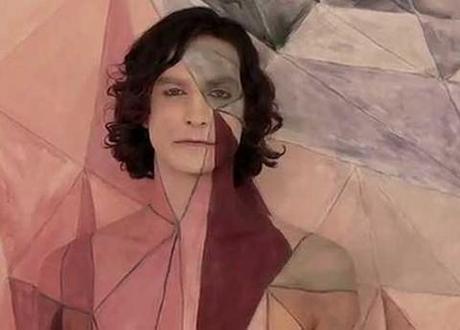 Gotye, in his much-watched YouTube video for his single, Somebody That I Used To Know
Gotye (pronounced, according to The Independent, "goaty-eh") has, with his single Somebody That I Used to Know reached over 70 million people on YouTube. The song, which relates the unravelling of a relationship, is now the No 1 single in the United Kingdom. Gotye is a 31-year old chap (real name Wouter de Backer) who was born in Belgium and grew up in Australia. His album, Making Mirrors, is now released; he's down in London town to promote it with a live set at Wilton's Music Hall. The critical consensus seems to be that his live show is tickety-boo, but perhaps his album is a little lacking.
Just can't get enough. He's not quite the overnight success he seems, said Emily Jupp in The Independent, reviewing the live show.  He's been a hit in Australia (where he's from) since 2006, with his first single, 'Learnalilgivinanlovin'. He's also won plenty of awards. Not all his songs, though, are the "synthy, 80's style pop" of his big hitter – he ranges from "light ska to pop", cherry picking from "decades past" whilst throwing in "something new and experimental." There are "unexpected" sounds, such as an "artificially generated wet finger squeaking across a clean plate." And the band's attitude is "disarmingly cheerful." Gotye is "loose and unpretentious." We can't get enough of this guy.
Magical textures. He's certainly full of "unusually constituted and equally magical musical textures," gushed David Sinclair in The Times. Visuals on a screen "contributed to the dense atmospheres of the songs", as did "clouds of smoke" – which managed to set off a smoke alarm. It was a "highly original and imaginative show."
Worth watching? Hermione Hoby on The Guardian, however, was not that impressed with the LP Making Mirrors. It has "as many misses as hits." Caroline Sullivan on the same paper however said that though the record is "all over the place", Gotye's a "maverick worth watching."
Maybe not. Patrick Smith on The Daily Telegraph said that whilst the album was "dizzying restless" and full of "mellifluous harmonies, fuzzy electronica and George Michael-style Eighties pop", and it certainly "packs a lyrical punch" – "nothing here transcends his internet hit."