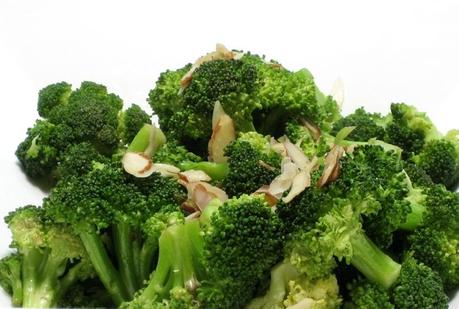 I really ought to call this recipe 'Big on Taste, Small on Time, Broccoli'. I usually fix this while the roast chicken is resting which is as you know all of 10 minutes.
That's how long it takes to prepare this flavorful, healthy broccoli side dish.
Use fresh broccoli florets (not frozen if you please), dried ginger powder, salt, butter & sliced almonds and that's it.

For 4 servings, you will need -
1.25 lb broccoli florets
3/4 tsp dried ginger powder
1/3 cup sliced almonds
1/2 tsp salt
2 tbs salted butter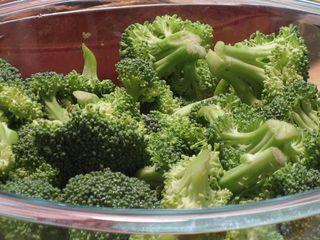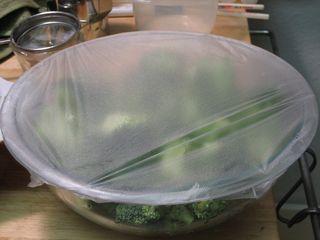 In a microwave safe bowl, place washed broccoli with 2 tbs water. Cover with cling wrap leaving a little spot open for steam to be released.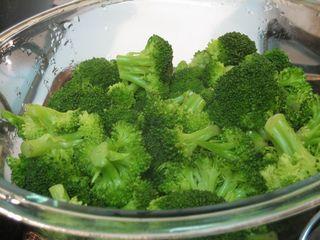 Microwave 3 minutes for crunchy-tender broccoli or 4 minutes for tender broccoli. Leave with plastic cover on for 1 minute.

OR

Drop in boiling salted water on the stove top for about 5-6 minutes until tender crunchy. Watch it though!

Cook's Note - We cook our broccoli for 4 minutes because I like mine tender and its easier for younger kids.

 While the broccoli is resting, In a saute pan, heat butter till melted on medium heat.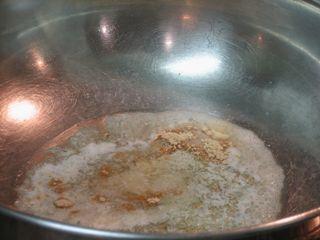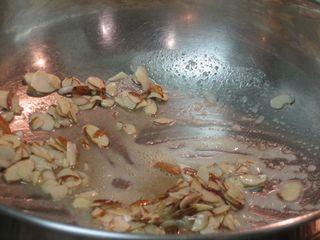 Add dried ginger & stir. Add the sliced almonds and saute for a minute or so or until the fragrance from the ginger is released.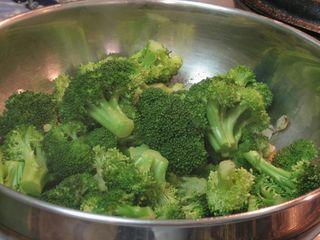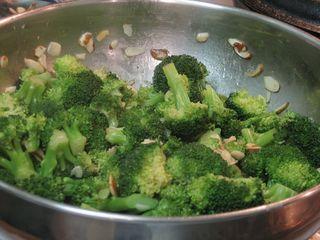 Add the cooked broccoli. Sprinkle with salt, Stir. Taste and adjust salt.

Serve immediately!
Now I could spend the rest of time working up ways to complicate this but why ruin a perfectly good thing?!