You may have very well seen an advert on tv for the treasure hunt game from Grotovo. I spotted it myself not so long ago. As well as the game, Gotrovo also have this - The meal time treasure hunt kit.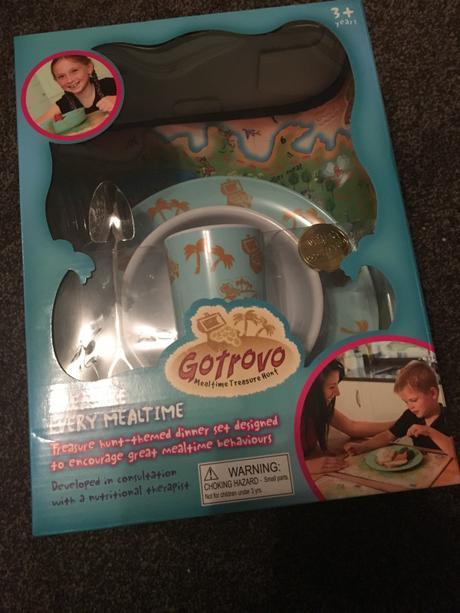 This kit consists of a ten step treasure hunt trail board along with a cup, plate, bowl, fork, spoon, treasure cards and a gold coin. It is in a way aimed at fussy eaters and young children. The game can be played at meal times, the treasure board doubles up as a place mat which plates can sit on top of.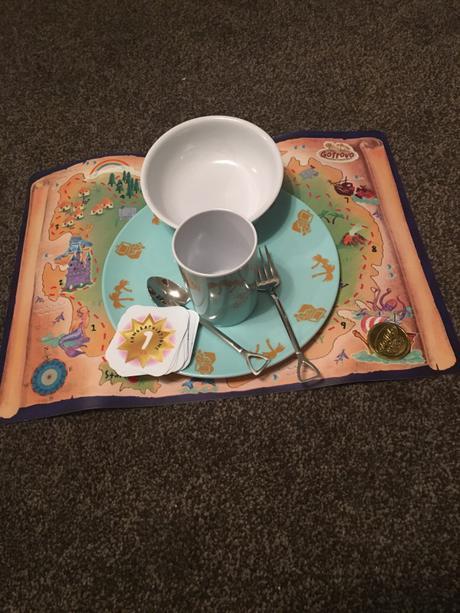 Whilst Izebella is eating, she can move around the numbered treasure trail using the gold coin. Moving around can be achieved in many ways to encourage children to eat more and eat healthier. For instance - trying something new, eating vegetables or just eating more or better, using cutlery instead of fingers etc. All of these things can help children move around the board faster.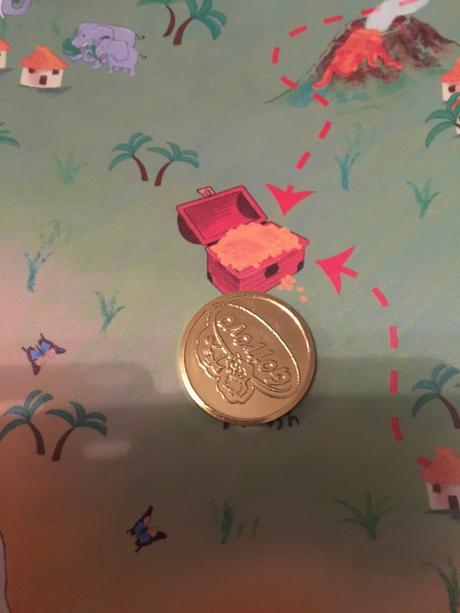 Once number 10 is reached the card can be turned over. Many of the cards have stars on which may be helpful for star charts and weekly rewards. Some cards come blank to write own rewards on, so maybe the odd sweet treat for eating all their dinner and getting yo number 10.
To be honest I didn't think Izebella would be that interested in the treasure map but she absolutely loves it and reminds me to get it out with every meal.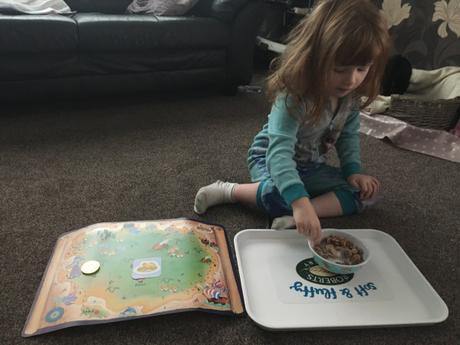 And yes it really does work in our case and Izebella is certainly keen to eat more just to ger to the treasure.
I don't think this would work for older children such as my son Ryan, he's 12 and has to be the worlds fussiest eater. This product is too young for him but it works for the younger ones.
It is aimed at 3 years and over and I do think the addition of a small knife would make it slightly better. I'm currently trying to switch Izebella to a knife and fork rather than just spoon and fork as are many parents of 4 year olds, so the addition of a small safe knife would be really helpful and the whole treasure map thing would encourage children to try to use a knife too.
The mealtime set is priced at £22.95 directly from Gotrovo where you will also be able to putchase the treasure hunt game too if you wish. The plate, cup and bowl all seem good quality tough plastic and nicely decorated. The fork and spoon resemble and treasure digging spade and fork and seem ok for Izebella tho a little of the light side.
I think it would make a nice gift, perhaps a Christmas present for a young child. I can't see it helping an older child over the age of seven much but it's perfect for my four year old who can be fussy at times.