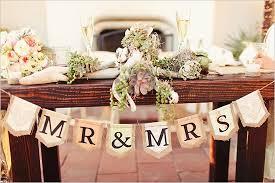 I have always had this weird draw to table settings.  I guess they stem from happy memories of my own mother setting the table for company.  She really went the extra effort in making it look spectacular.  This sent me into my adulthood collecting little objects and various plates to decorate my own tables.
So there was no surprise to find me begging my daughter to let this be my job at the wedding.  In my opinion, the table settings set the tone of the reception.  From the finest of china to a burlap runner, the theme of the wedding will be clearly defined on how the table is introduced.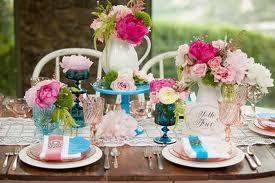 To kick off this series, I thought I would start with the country wedding theme for a table setting.  This is the one my daughter selected for her wedding and it is the one that is top of mind right now.  Most notable is the replacement of round tables sitting 8 to 10 people and instead using rectangular tables placed in long rows.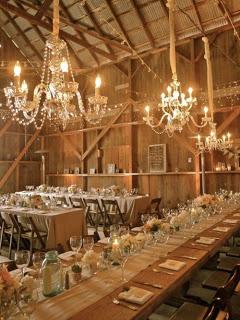 Obviously, the table is without traditional candelabras and fancy dishes.  Instead it is heavy with warm touches and simple beauty.  Flowers can be a great part of the natural colors tones introduced.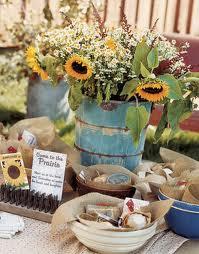 I love the use of the old farm can for the flowers and mixed bowls.  It definitely gives the feel of a nice farm gathering on a sunny day.  Don't let flowers be the only thing you use to decorate the table.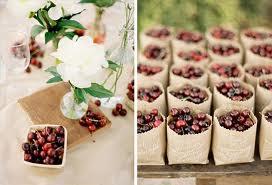 This table came set with bag of Bing cherries.  I love the look of them peering our of the burlap sacks but I must admit I wondered where the pits would be placed after they were enjoyed.  The other thing is cherries are one of the great stain makers of all time.  This might not be great for the table cloth underneath.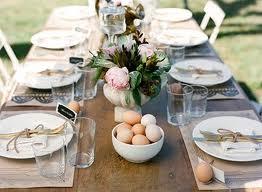 The assortment of organic eggs placed in simple bowls is also a nice feel.  Could be kind of cute for a morning brunch reception.

  

The whole point of this blog is definitely put part of your personality into the design.  Make sure all items are neatly displayed and glasses are crystal clear.  These details in the original setup will make all your pretty decorations look charming.

  

Kisses,

 

Deborah Stilettos

www.Facebook.com/MyDaughterIsGettingMarried