Chic & Stylish Weddings
Chic & Stylish Weddings -
We are loving this amazing wedding proposal video that Mont Videography shared with us! Eduardo planned all the way from Brazil an incredible surprise for his love for their trip to Mykonos that led to him proposing at an incredible location! "The video couldn't have been better. Tassos and Natalya from Mont Videography were part of the proposal from day one, from the day I called them, and they bought into the idea of doing it all as a big surprise. They played the role as being "assistants to the photographer" that Ane and I had hired for us to have amazing memories of our trip to Greece, so until the proposal moment itself she had no idea they were actually making a video! That made the result so amazing, so natural that makes us watch it over and over. We simply love the result", the groom shared! Watch this amazing video and be mesmerized!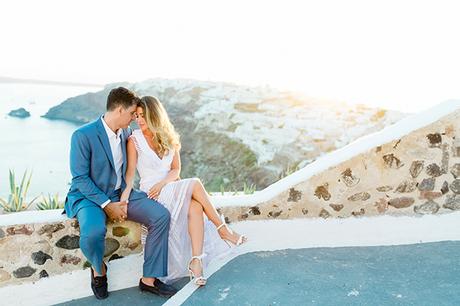 Photography : Anna Roussos Photography
"We live in the same city in Brazil and have a couple of friends in common and we are both divorced with kids (I have two girls ages 9 and 13 and Ane has a boy, age 10). I was swamped by Ane's beauty looking at her Instagram profile, one of those "random suggestions" offered by the Instagram as possible friends. After sending her an inbox message, took her a while to did a bit of research on me with one of our common friends and fortunately enough this friend (now our future maid of honor) said nice things about! We exchanged a couple of messages, met for the first time in may 18th 2016 and have been together since then!"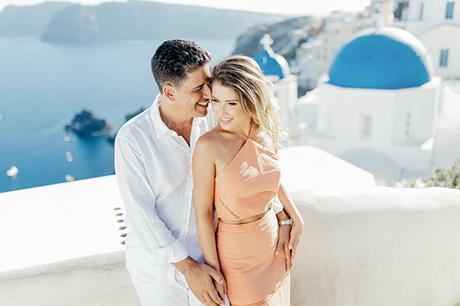 Photography : Anna Roussos Photography
"I think the video speaks for itself, it was just amazing and unforgettable. But the beauty of it was on the preparation, over 6 months it took me to work on all the details over email, phone and WhatsApp from Brazil to Greece. From the hotel details, petals, decoration, the cake designer with her favorite flavor and the room scent with verbena. All without her knowing one single thing about it! I did it all without her knowing. Even hiring Mont Videography and Anna Roussos Photography, our photographer, both in Greece, buying the engagement ring at Tiffany's at Miami without her knowing, but having her "telling me" what was her favorite shape of diamonds by having the salesperson at Tiffany Ball Harbour posting Instagram photos of different styles and observing her reaction to each different post. And even prior to that, by "stealing" some of her clothes from her wardrobe and secretly sending them to her favorite designer in São Paulo to have her amazing white dress custom made for her and buying matching white shoes from her favorite brand. Not to mention taking it all with me to Greece in a locked suitcase! Every detailed was calculated and paid off amazingly!"