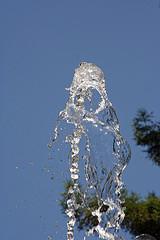 photo :Bruce Fingerhood
When you think of Austria visions of snow capped mountains, lush green pastures with honey coloured cows grazing amid tiny, fragrant alpine flowers and colourful bells tinkling gently in the breeze, come to mind. And now you can add to that image Europe's first and largest permanent horticultural show with gorgeous gardens to enjoy on a great day out.
Niederösterreich – Lower Austria
The largest of the Austrian Federal States or provinces, is Niederösterreich – the German name for Lower Austria. It is the northeastern-most state and takes its name from its position on the river Danube, which flows west to east through the country. The province is lower on the Danube than neighbouring Upper Austria (which is in a higher position on the Danube).
Niederösterreich is the area surrounding, but not including Vienna – which is a separate province in its own right. It is historically an area where much warring has been experienced with neighbouring countries like Hungary, Slovakia and what is now the Czech Republic – with which countries it shares international borders. The many ancient fortifications and castles in the area (around 550, many of which are now in ruins) bare testimony to the area's troubled past.
Internal borders of the province are shared with:
the Federal States of Styria to the south (with which it also shares the world famous UNESCO Semmering Railway through the Semmering Pass)
Upper Austria to the west
and Burgenland, southwest.
It's a region characterised by woodlands and wine growing, with 60% of Austria's grape yield coming from it's rolling plains. That's not to say its a totally flat landscape. Many vineyards are on terraces and there are plenty of mountains dominating the skyline, like the Schneeburg – or Sheep Mountain.
The Garden Tulln
Since 2008 Lower Austria has been the home of Europe's first permanent organic Horticultural show – Die Gaerten Tulln. It has more than 50 exhibition gardens of all shapes and sizes set in beautiful parkland with waterways, walking routes and horse-riding trails. The emphasis of the show is on promoting organic gardening in as many different ways as possible, from displays to lectures, seminars and guided tours.
Feature gardens include:
rose gardens, with romantic and sweet smelling blooms
a wellness garden with an ornamental waterpond
farmers garden
a sensory garden to tempt all tastes
Throughout the season (April to October; Monday – Sunday 09:00 – 18:00) special events are held with much merriment from entertainers; theatre and dance from performing artists; music of all genres from jazz to full orchestral classics; storytelling; and children's theatre. A full event calendar can be seen on the attraction website.
Child's Play
In addition to the gorgeous gardens, Die Gaerten Tulln has a range of other attractions and facilities. For children, there's Austria's biggest playground with a wide range of exciting and challenging activities to enjoy. These include:
a huge shipwreck where pirates can play and Captain Hook can rule the seas
tree houses where the Lord of the Flies can have many a happy ending
blue back whales that make super slides
nature's own playground in the woods with hills, hollows and paths leading to secret and secluded areas with trampolines, balancing bars, wicker bridges, sand and water play areas.
Baumwipfelweg
A fully accessible tree-top walkway with towers and multi-level viewing platforms – the Baumwipfelweg – gives an aerial view to all of the gardens, Danube river, surrounding flood plains and Tulln town. The top platform can be accessed by a lift for those with mobility difficulties, including wheelchair users. The highest point is some 34.95 metres above ground level. That's 201 steps up – and funnily enough – 201 steps down for everyone else!
Waterpark
The flood plain area around the main garden attraction has been reclaimed and developed to make a waterpark, where wildfowl and other native species can be seen. Rowing boat, Canadian canoe and pedal boat hire allows visitors to enjoy a leisurely trip along the waterways, through forestation and open areas.
Statuary
Pathways between the different sections of the Garden Tulln showcase the work of internationally acclaimed artists. From urban design to representations of love, there's something for all to enjoy and wonder at along the way to the next interesting and exciting discovery in the park. There's a giant ape hidden in the trees and a tiled mosaic among many other fine artistic creations that provoke thought as well as provide fun.
Dining
Dining can be al fresco in picnic areas and seated in the park restaurant gazing romantically over the picturesque lake . Or there's nothing to stop you enjoying a quiet sandwich seated on a bench whilst watching the choreographed fountains with their wide range of accompanying music, if that's what you prefer.
Transport
Most people arrive at the park by car and there's ample parking to accommodate such transport. But for something a little different, why not consider a romantic voyage on the MS Admiral Tegetthof – an art nouveau style, fully accessible sailing ship – along the blue Danube river from Vienna to Tulln town?
The MS Admiral Tegetthof was built in 1987 and named after the most outstanding admiral of Austria's Navy, baron Admiral Wilhelm Freiherr von Tegetthof.
But Austria is a landlocked country!
No problem for the enterprising Austrians. In 1866 baron Admiral Wilhelm Freiherr von Tregetthof took to the high seas of the Dalmation coast and fought off a fleet of the Italian sea-faring force. For a landlocked lord, this was no mean feat.
And once you get to Tulln, there's a Liliput train to Die Gaerten Tulln, which – in case you didn't know – was also originally an Austrian invention.
Chalet Lowonahill is an all-season, rustic style holiday home in Styria. It's the ideal place for you to discover the delights of the 9 provinces of Austria. To find out more, simply click here.