This past week we were fortunate to escape the cold northern winter and enjoyed an action packed trip to Florida where we explored the PGA Show as well as a couple of amazing golf resorts in the area, PGA National and PGA Village.  We'll be sharing plenty more info from our trip in the week ahead; but in the meantime, I wanted to share the following opportunity...
Our good friends at Goose Golf Solutions were kind enough to supply us with some customized golf towels for our trip, which we've now decided to auction off (with no reserve prices).  100% of proceeds raised from this auction will be donated to one of our charitable partners, Cure Alzheimer's Fund.


The six (6) golf towels are available for bidding on Spare Golf.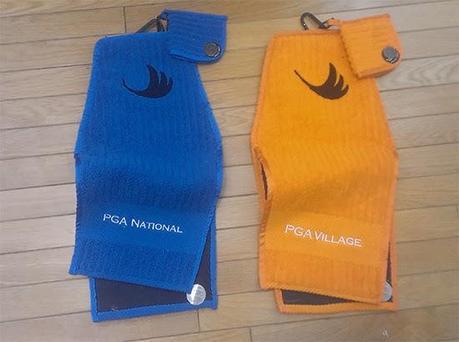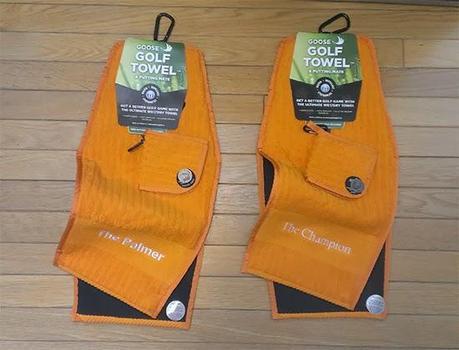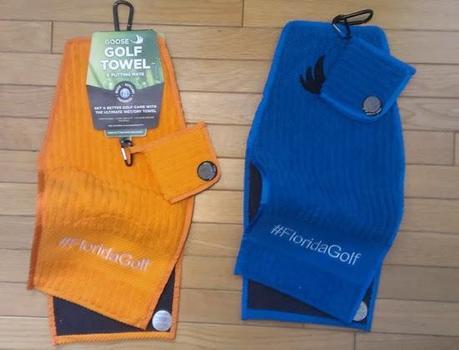 These high quality wet/dry golf towels also include the Goose Golf Putting Mate and ball marker.
If you have any questions please do not hesitate to contact us via email at: [email protected]  Thanks in advance for your support.
-  -  -  -  -  -  -  -  -  -
About Cure Alzheimer's Fund
Cure Alzheimer's Fund™ is a public charity established to provide funding for targeted research into the causes of Alzheimer's disease.
The Fund has no endowment and passes funds raised directly to selected research as determined by the Cure Alzheimer's Research Consortium. We also have no financial or intellectual property interest in the research funded, and will make known the results of all ...funded research as soon as possible.  For more information about Cure Alzheimer's Fund please visit: www.curealz.org
 
About PGA National 
PGA National Resort & Spa is a national, premier golf vacation and meeting destination. The legendary 379-room Florida resort recently completed a $100 million comprehensive revitalization, including a new front entrance, outdoor pool and pavilion, chef-driven Ironwood Steak and Seafood, iBAR, Palm Terrace and BAR 91, as well as enhanced public areas, golf courses and landscaping.
PGA National R...esort & Spa offers 90 holes of championship golf on five courses, including the famed Champion course, home to the PGA TOUR's Honda Classic. The resort's storied golf history includes hosting the 1983 Ryder Cup, 1987 PGA Championship, and nearly two decades of the Senior PGA Championship. In addition to The Champion, PGA National's award-winning golf courses are: The Palmer, The Haig, The Squire and The Estates.
Other distinguishing features include a 40,000 square-foot European Spa with 32 treatment areas and the exclusive "Waters of the World" outdoor mineral pools, a world-class 33,000 square-foot health-and-racquet club with 19 Har Tru tennis courts, 40,000 square feet of self-contained conference space and nine on-site restaurants and lounges.  For more information about PGA National please visit: www.pgaresort.com/golf/pga-national-golf
About PGA Village
Ranked among America's best golf resorts, PGA Village, in Port St. Lucie, FL is open to the public. The complex features the PGA Golf Club, PGA Center for Golf Learning & Performance and the PGA Museum of Golf.
PGA Village offers 54 holes of Championship golf by Tom Fazio and Pete Dye; the 35-acre PGA Center for Golf Learning and Performance golf instruction, practice, fitness and technology park that is host to PGA of America Golf Schools; and the PGA Museum of Golf (formerly the PGA Historical Center).  For more information about the PGA Village please visit: www.pgavillage.com

About Spare Golf
SpareGolf.com is Golf's premier online auction to buy, sell, or just browse for golf equipment, golf apparel, golf club repair, golf balls, golf vacations and just about anything golf. This unique website offers low fees to maximize profits for the seller which also keeps prices lower for the buyer. SpareGolf.com intends to grow with each user and welcomes any feedback, comments or suggestions. For more information please visit: www.sparegolf.com