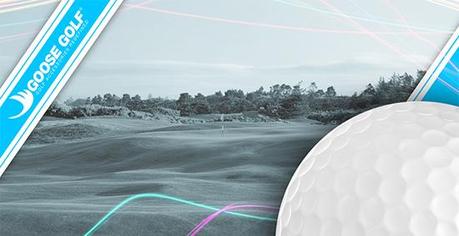 There are an estimated 60 million golfers in the world, and it's a sad reality that many of them are playing with dirty golf equipment.  These golfers, on a regular basis are playing with golf clubs covered in dirt rendering the grooves useless, and golf balls that are grass stained or worse have mud residue on them.  It's a proven fact that clean golf equipment, like clubs and balls, will perform much better compared to dirty equipment.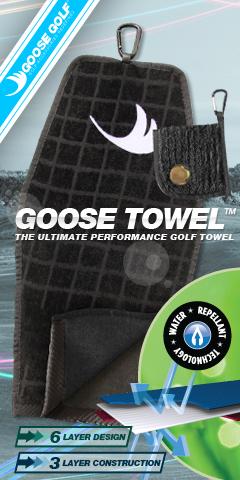 Goose Golf, a manufacturer of golf accessories including their innovative golf towel, is focused on bringing an end to dirty golf.  Through cutting edge, water repellent technology, they've developed a product that not only looks great, but more importantly, performs amazingly.  We've joined forces with Goose Golf to spread this wonderful news and we'd like you're help.  Help us put an end to 'dirty golf' so that golfers worldwide can enjoy lower scores, more enjoyable rounds and all the benefits that come with playing clean golf.
For as little as $9.99 per golfer, you can get a Goose Golf SMART Towel, or for just $19.99 you can get the Goose Towel.  Act now, for the sake of golfers worldwide. The solution is simple, visit the Goose Golf website and start playing clean golf today.  You'll be happy you did.
Goose Golf Towels are also available in Canada at Golf Town and in the USA at Golfsmith.
You can also connect with Goose Golf on Facebook and  on Twitter.  Join us and Goose Golf in the battle to put an end to dirty golf (#EndDirtyGolf) and start playing clean golf (#PlayCleanGolf).
More on Goose Golf
A chance meeting occurred in summer 2008 between two average golfers who were paired together for a tee time at a local golf course. A friendship ensued. Each shared a love for the game, an entrepreneurial spirit and complimentary business skills. Embracing the motto "do what you love and love what you do" and through research, hard work, perseverance, and passion "Goose Golf Solutions" was born in spring 2010.  
The Goose Towel and the complimentary Putting Mate is our first offering. Look for a variety of unique designs and colours. The Goose Towel brings unique style and functionality at an unbeatable value for every golfer. There are several other ground breaking products in our product pipeline so check our web site often. Whether you are a casual player or hard core enthusiast Goose Golf has a performance product for your game.
Goose Golf Solutions is a subsidiary of Fortune International Group (FTI); a privately owned Canadian corporation founded in 1989. Our head office is located in Markham, Ontario. Our parent company was established in 1945 in Hong Kong. Fortune International Group business includes: manufacturing, importing, exporting, manufacturers sales agent and product assembly. Our customers span Europe, North America, and South-East Asia.