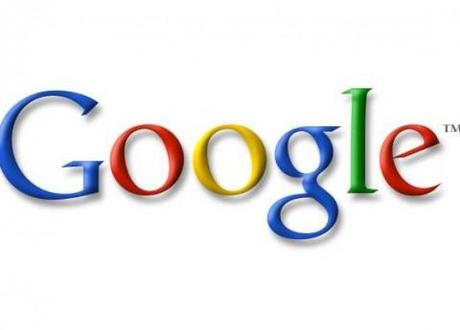 Google: Don't be evil?
Do Google's new privacy laws breach European Union laws? France's data protection watchdog, CNIL, certainly thinks so, and has written a letter to Google saying that it will lead an investigation into the policy.
Said policy has caused controversy, as Google will pull together all the data it has from users on any of its sites – its search engine, YouTube, Gmail, Google+, amongst others, and will mean that it can tailor its results still further, and bombard users with even more advertising. 60 policies will be drawn into one. You can't opt out, either, if you want to carry on using Google. The policy takes effect from 1st March. The EU competition authority and the US Federal Trade Commission are already investigating Google for possibly favouring its own products over rivals. Japan has also stepped in, asking that Google respect its privacy laws. Of course, suggests Periscope, if you really care so much about it you could always use DuckDuckGo.
"The CNIL and EU data authorities are deeply concerned about the combination of personal data across services: they have strong doubts about the lawfulness and fairness of such processing and its compliance with European data protection legislation," the French regulator wrote to Google, quoted on The Guardian.
What does Google say? Google replied: "As we've said several times over the past week, while our privacy policies will change on 1st March, our commitment to our privacy principles is as strong as ever," wrote Peter Fleischer, Google's global privacy counsel. Google also points out that you can still search anonymously, or use different accounts; plus it won't keep cookies for things such as race, sexual orientation, health or religion, it said.
EU really not happy. The EU Justice Commissioner, Viviane Reding, has attacked Google, reported ZDNet. She said Google was attempting to "sneak" away users' privacy. She's at the head of a new Data Protection Direction, which includes the "right to be forgotten", by which users can request that information about them be deleted.
Google's mouthpiece. The Guardian posted a live question and answer session with Peter Barron, Google's Director of External Relations for Europe, the Middle East and Africa. He said that the company was aware of keeping information safe and secure. He also said they ere happy to talk to CNIL, and that information was anonymised after 9 months. They don't sell data, either. He defended Google's targeted ads, claiming that people found them "more useful." Google won't be changing anyone's privacy settings.
If you're a user, you're also a product. "Someone's been reading your email. They know what you've been looking at online. They almost certainly have a photograph of your house. If you've got a smartphone, they even know where you've been and what you'll be doing next week," said James Ball on The Guardian. The argument is that if you're using something for free, then you're the product. It has no "shortage of information." A "YouTube history consisting of karaoke singalongs may be used to inform recommendations of nearby bars."  It's a "win-win" situation, said Ball. But Google has come under fire – for StreetView, for instance, in Germany, where it hasn't expanded its service. Google – and Apple – have been tracking people via smartphones. Google's "huge reach" makes it "almost impossible" for rivals to compete. Its information also provides "a source of concern to online activists."  "The decision for Google's users with this new privacy change, and others in the future that will doubtless follow, is whether the company remains the lesser of evils – and whether they're willing to forgo the services it so ably provides if they feel it's not."