Google announced on September 10, 2018 that "Responsive display ads are rolling out over the next few months to all advertisers globally."
Similar to Google's responsive search ads, PPC advertisers provide several inputs and the ads get assembled dynamically by Google's machine learning algorithms.
You can provide up to 15 images, 5 headlines, 5 descriptions, and 5 logos. Google algorithms will then different combinations and show the ads that work best. Google claims that advertisers will see 10% more conversions at a similar CPA with responsive display ads as compared to using a single set of assets (as in display ads).
You can review see performance for your headlines, descriptions, images and logos. To see performance, you will click on Ads & extensions and then View asset details. The performance column will show a "Learning" (there is not enough data collected), "Low," "Good," or "Best" rating based on how well an asset performs.
Google suggests 4 benefits of Responsive display ads

 Offer broader reach across millions of sites and apps, as the ads can resize to fit most inventory, such as showing a native banner ads on one site or dynamic text ads on another site.
Save Time : You do not need to manage ad portfolios within ad groups and campaigns.
Optimize your ads: machine learning will determine the optimal combination of assets for each ad slot predicting from your performance history.
Dynamic remarketing: Responsive Display ads support dynamic remarketing. You may attach a feed (a feed of all your products or services along with attributes like unique IDs, images, and prices) to your campaigns. Responsive ads will show personalized content to people who previously visited your website.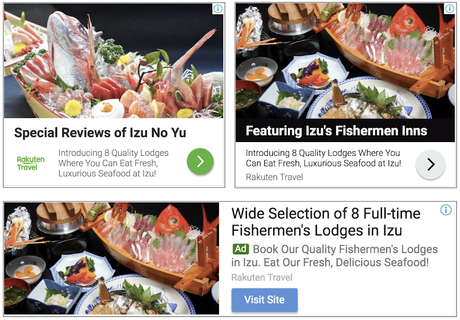 Case study cited by Google : Rakuten Travel is the largest online travel brand in Japan. Using responsive display ads, it achieved 3 times increase in sales compared to its standard image ads alone.
If you would rather retain full control over how your display ads appear, there is still the option to upload your own display ads.
Contact Ananya PPC Services to know about using Responsive Display ads.