Facebook
Twitter
Pinterest
Linkedin
Bufferapp
Do you know that the Google Playstore can actually allow you to share your phone apps to any nearby android device? Well if you've not seen the feature yet, today, I'm going to show you how to use it 😀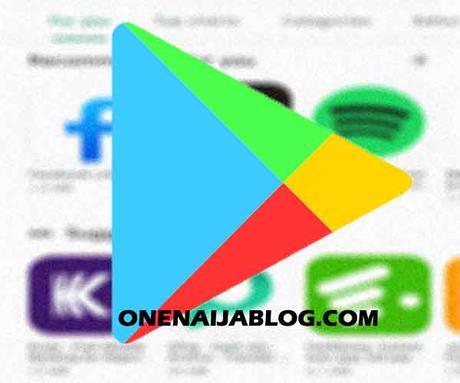 I saw this new feature last month while I was exploring the Google Playstore app. I know some of you might have seen it, but still, I feel like sharing it with you.
Must Read: How To Control Who Sees Your Whatsapp Status
So now without an internet connection, you can get your favorite app from your friend's phone without you downloading it. Or you can update your old Android app, as long as your friend has the updated version.
How To Share App From One Android To Another Using Google PlayStore
Sharing your mobile app to any nearby device using Google Playstore App, first, open the "Google Playstore" app
Click on that three lines at the top left corner >>> Click "My Apps & Games" >>> then click on "Share"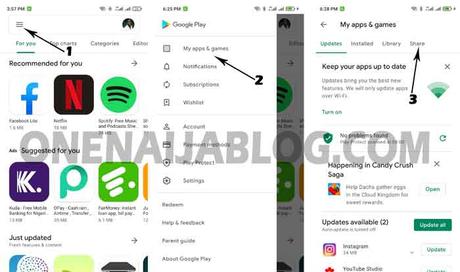 On the "Share" tab, you can either "Send" or "Receive" applications. But let's assume you are sending…
Click the "Send" button >>> click "Continue" and grant Google Playstore access to your device location.
After that, select the apps you would like to send to the other android device >>> and click the send button.
Select one or more receivers you would like to send to…
Must Read: Using Your Android Phone As A Mobile Hotspot
Please do note that when pairing, you will be given a paring code for security purposes.
Once successfully paired, you can now see the transfer of the apps.
Also note:
There are some apps that you can't be transferred. Some are; paid apps or apps that can't be found on Playstore.
Back to you
Looks like I have said so much about so much on how to easily share your Android apps using the Google Play Store. Now it's time to pass the keyboard to you.
Have you tried the Google Play sharing feature before? What was your experience? Do you use other apps like Flashare or Xender? Share with us using the comment box below.
Must Read: How To Clone or Duplicate Any Android Apps on Xiaomi Phone
Remember that your comments, questions, and thoughts are highly welcomed and most appreciated.
Be social
Do not forget to share this post with friends on your social media handle. I am sure they will find this post useful and rewarding.
Oh, and make sure you subscribe using the subscription box below this post. Thanks.
Happy Easter
Don't Miss Any Post Again. Subscribe To Our Feed And Be Updated
Enter your email address below:
Powered by OnenaijaBlog
Facebook
Twitter
Pinterest
Linkedin
Bufferapp