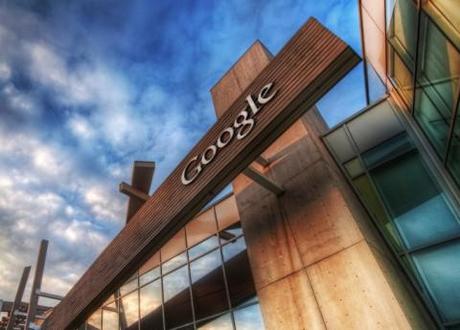 Clouds gather over Google HQ? Photo credit: Stuck in Customs
The background
Google has been engulfed by a fresh privacy scandal over the Street View camera cars. The company was apparently aware that the cars contained software capable of harvesting data from secured wireless networks, according to a US investigation. "Correspondence handed over to the Federal Communications Commission (FCC) suggest that the team managing the project was told of their software's capability and were even advised to seek legal advice," reported The Independent.
The cars were sent out to capture images for Google's Street View service from 2008 to 2010. When reports emerged that the company was also collecting personal data, Google blamed a rogue engineer. In 2010, the British Information Commission ruled that the data gathering had been unintentional. But the revelations from the US have led to calls for a new UK investigation.
Comparable to phone hacking?
"How is this any different from a newspaper hacking the voicemail of an unsecured mobile phone?" asked Philip Johnston in The Telegraph. "Is it one rule for the Press and broadcast media and quite another for the new kids on the block?" Johnston compared the internet to the Wild West, with a lack of regulation allowing such lawless behavior. But does anyone really care? "The fact is that many people are prepared to sacrifice privacy for the ease of communication and the extraordinary benefits that the internet can offer," Johnston wrote.
Google risks users' trust
"Google is in all of our lives, and mostly for good. But it cannot assume our goodwill," said a Times (£) editorial. The revelation about data gathering "strains the trust of its users on which its brand is built"; now is the time for the company to start being transparent about its practices.
Are Google's government links to blame for lack of action?
The UK Information Commissioner "has been treating the company with kid gloves", said a Daily Mail editorial. "Could it have anything to do with the extraordinary access Google enjoys at the highest levels of government? Since June 2010 its representatives have met ministers no fewer than 23 times." According to the Mail, Google has recruited several executives from the Conservatives; it is now time for UK Prime Minister David Cameron to distance himself from this "increasingly Orwellian" corporation – particularly given the firestorm over government links to the Murdoch empire.