Google Fiber Benefits Austin's Entrepreneur Community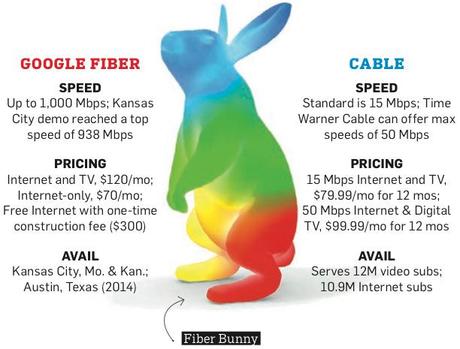 via Adweek.com
We recently covered Google's announcement to roll out Google Fiber in Austin and the intended benefits for various small businesses.  There is even a special peice on the benefits to non-tech companies.
You can check the article out here : Google Fiber Comes To Austin
Although, as Josh was developing the article, we thought it would also make a great infographic. So that is what we did! When you take a look at what Google Fiber has already brought to "fiberhoods" AND what high-speed internet can do to the job growth in a city (Thanks, TechNet!); the entrepreneur community of Austin has alot to gain from Google's high-speed fiber optic internet service.
Please feel free to SHARE or EMBED on your site using the <embed> code below!