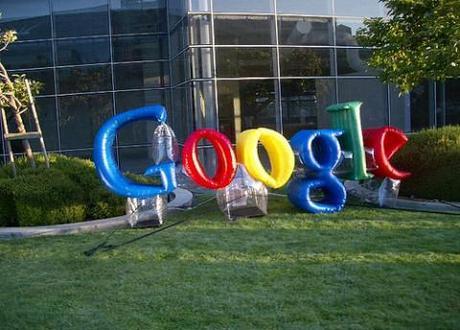 Google: An index-card system with ideas above its station? Photo credit: Wataru Ozaki
Google is facing fierce criticism after plans were unveiled on Tuesday for its new privacy policy, which will combine over 60 different existing policies into one. What does this actually mean for Google users?
The new arrangement, in effect from 1 March, will integrate data across Google's multiple services of search, email, video and social networking sites. The company claimed that the aim of the policy is to reduce "heavy lifting" by suggesting search queries or tailoring search results based on interests expressed in Google+, Gmail and YouTube. Information could include calendar appointments, location data, search preferences, contacts, and personal habits from Gmail. Google Wallet, Books and Chrome will retain additional policies even though data could also be integrated from them.
"We can provide reminders that you're going to be late for a meeting based on your location, your calendar and an understanding of what the traffic is like that day. Or ensure that our spelling suggestions, even for your friends' names, are accurate because you've typed them before," said Alma Whitten, Director of Privacy, Product and Engineering, in the official blog post.
Sharing is caring?  As Matt Warman pointed out on The Telegraph, nobody reads '"erms and conditions". This was demonstrated by video games retailer Gamestation's addition of a "sell your soul" clause in their license agreement: 7,500 souls and counting. Google claim that the new policy will provide a "simpler, more intuitive Google experience" with terms and conditions written in easily understandable language. Vivian Reding, European Commissioner for Justice, has praised Google for being so open about its changes: "Google was quick. Google made the first in the step of more privacy rules. I can only applaud more companies to try to move in the right direction."
The end of 'don't be evil'. Gizmodo's Matt Honan is just one claiming that Google have broken their initial promise; he expressed surprise at the move after the negative feedback towards Google+ privacy issues and described the policy as "an entirely new level of sharing". The Daily Mail raised the question of those sharing a Google account with family members, while The Telegraph suggested that data collected could spill from one user to another when using the same computer. Concerns have been heightened by the fact that Google's previous social network, Buzz, was shut down for inadvertently revealing users' most emailed contacts. Google has also received complaints over its new "social search", Search Plus Your World (with the unfortunate acronym SPYW), which incorporates Google+ into results.
Tell us something we don't know.  Fighting against the tide of fury are those, such as PC World, who have realised that some of the features of the new policy are already in place; adverts based around scanned email content, and automatic sign-in to your calendar when opening Gmail. New York Daily News suggested that the outrage might be seven years too late, as Forbes found archived privacy policies that show Google have been cross-pollinating user data since 2005.
Opt-in only.  All this would be fairly irrelevant if there was just a simple "opt-out" button. Senator Richard Blumenthal of Connecticut, who serves on the Senate Subcommittee on Privacy, Technology and the Law is worried: "The lack of opt-out means users cannot pick and choose which data they want integrated into their Google profiles. Private e-mail messages might contain any number of personal, embarrassing, or otherwise damaging information." And despite Reding singing Google's praises, the policy might contradict one of the new EU data protection measures known as "the right to be forgotten", or to tell Facebook to remove those awful photos of you, for example. However, at least one unnamed senior executive at Google believes consumers do still have a choice, according to BBC's Rory Cellan-Jones: "If they don't like Google's privacy policy, they can choose to go to Bing." It looks like a lot of people might be taking him up on this offer; The Washington Post published an article on "How to Close Your Google Account" after a poll showed 66 percent of respondents intend to cancel theirs.
It's all about the money.  Given that it's the information Google collects about its users that makes advertising so valuable, questions have arisen regarding their motives in this initiative. Bloomberg Business Week's Matthew Ingram argued that, judging by the language in their blog post, Google is portraying the new policy as a "benevolent gesture", but questioned whether are they making life easier for its users or its advertisers. DigitalJournal claimed that Google users with personalised ads are 37 percent more likely to respond than those without – making them worth a lot more money. Google must be hoping that this will pay off in the long run; shares have fallen 9 percent since the announcement.
Does everyone just need to calm down? Devin Coledwey on TechCrunch doesn't believe any of the criticisms are justified; "Everyone wants so badly for Google to do something truly evil (instead of just questionable or inconvenient) that their perceptions of Google actions are actually being affected." Cookies will not be tagged to sensitive categories, such as race, religion, sexual orientation or health, and users will not be forced to own an account –it will still be possible to search without signing in.  In the words of Forbes' Kashmir Hill, "using information from Gmail to suggest more appropriate YouTube videos or reminding an Android smartphone user that they have a Google calendar appointment in a half hour on the other side of town doesn't strike me as the work of Lucifer."