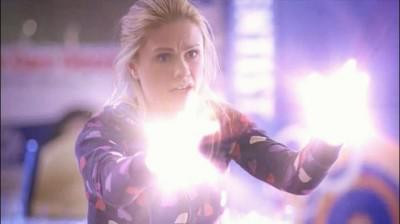 Online searches for Anna Paquin could lead to catching a CTD (Computer Transmitted Disease. According to the annual list from Web security company McAfee, which ranks the year's "Most Dangerous Celebrities" online, Anna is now the 7th most infective celebrity to Google.
Cybercriminals often use the names of popular celebrities to lure people to sites that are actually laden with malicious software. Anyone looking for the latest videos or pictures could end up with a malware-ridden computer instead of just trendy content.
Anna made her debut on the list last year on #10 and has moved up to a 7th place on this year's list.
The top 10 list of Most Dangerous Celebrities:
1. Heidi Klum
2. Cameron Diaz
3. Piers Morgan
4. Jessica Biel
5. Katherine Heigl
6. Mila Kunis
7. Anna Paquin
8. Adriana Lima
9. Scarlett Johansson
10. Emma Stone, Brad Pitt and Rachel McAdams